I traveled back to Georgia for the week and had the privilege of preparing a meal for all of the employees.  As we prepare for the upcoming hunting season, we came together for food and laughs.  What they all did not know was that THIS city girl laughed the most because she is still learning how to blend in with the country.
I am still getting used to critters of all kinds jumping out at me when I least expect it.  I jump a little less when I see or hear a tall pine tree fall…and yes, it does make a sound.  I can finally work with various types of grills without burning my eyebrows off (again).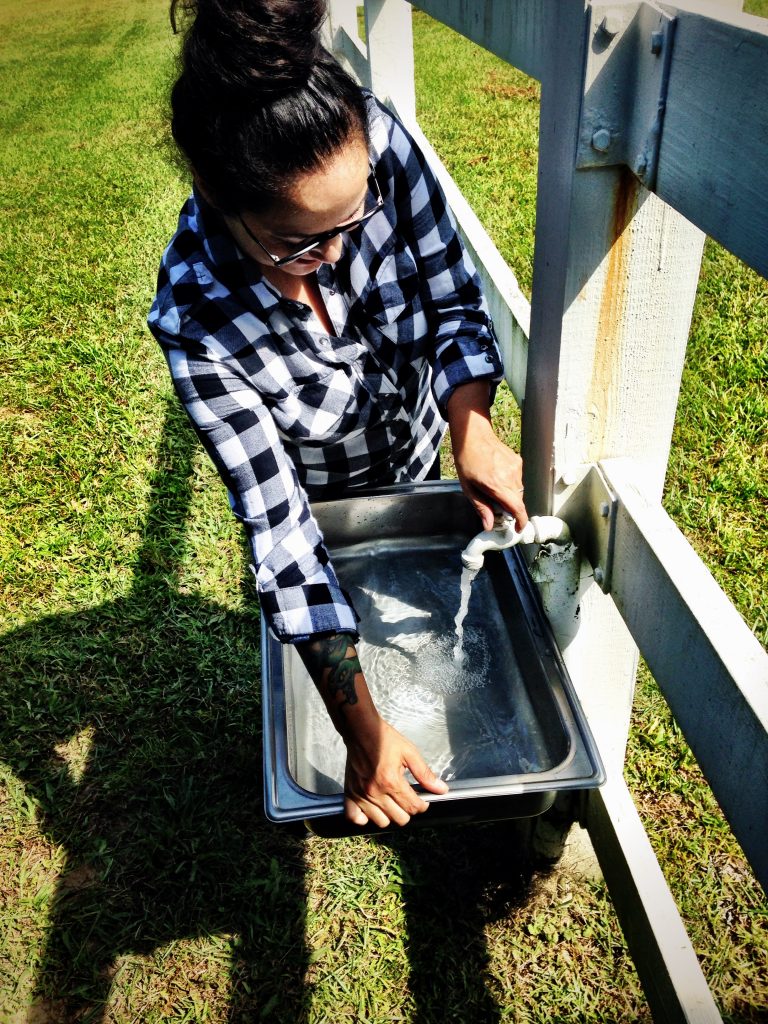 I caught myself freaking out because I had forgotten jugs of water to fill into my chafer pan.  My co-worker, Kay, said, "Girl, use the spigot!!" I replied, "What did you call me?!?!?!" and then thought…what the hell is a spigot!?  Low and behold, there was a spigot by the fence outside of the horse barn.  Genius!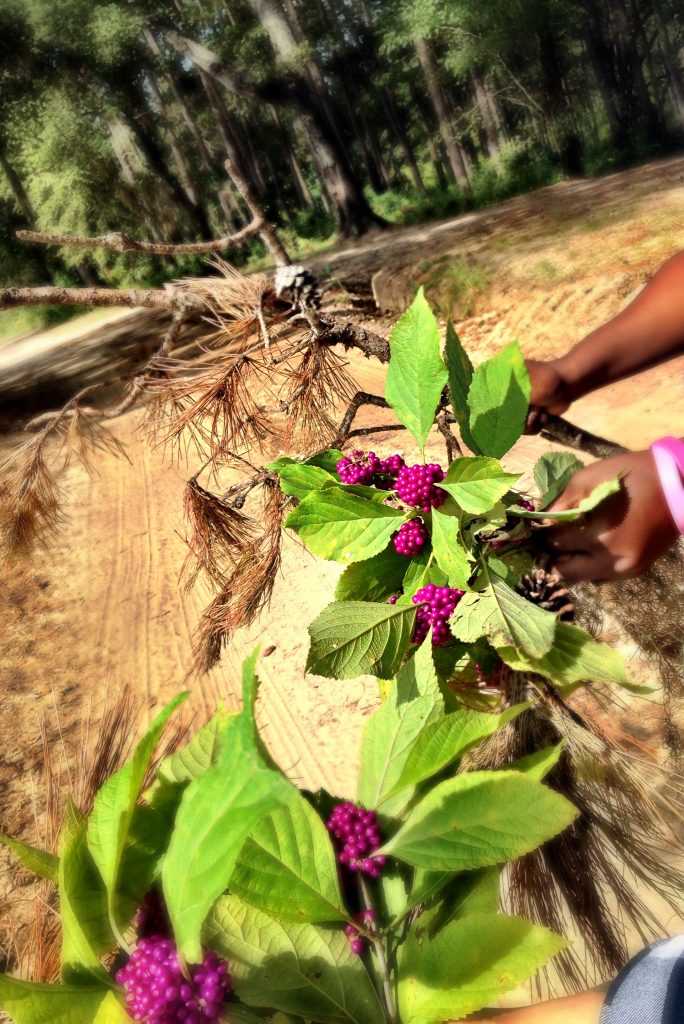 After I set up the food table, Kay and I walked out into the woods to gather fall foliage for table scapes.  We found some beautiful things.  For a split second, we wondered if any of it was poisonous to the touch but then decided the beauty of it was worth the risk.
The weather is cooling down, FINALLY!  I am super  anxious to start the winter season and share it all with you 🙂