When I was a kid, I spent Saturday afternoons dusting and polishing my mother's knick knacks, furniture, and other things that were precious to her.  I could not stand my assigned chore let alone appreciate her decorating aesthetic.  Only now, as she is gone, I can say I enjoy and acknowledge her methods of style.
My mother would always declare, "These will be yours someday.  Help me take care of them".  I remember thinking that I would never want those things because, in my mind, they were unwanted relics.  But, I said "yes ma'am" and continued dusting.
Fast forwarding 35 years, I have recognized an inherited moxie from my mother on rearranging my home.  The need to have her nearby has been strong lately.  Besides my kitchen, the dining room is one of the most important rooms in my home.  It is where I sit and enjoy a meal with the people I love.  So naturally, I also want mom close to us.  I not only want her things, I once hated, around me, I want to use them.  I mix "her" old with "my" new to keep us connected.  And, I am okay with that.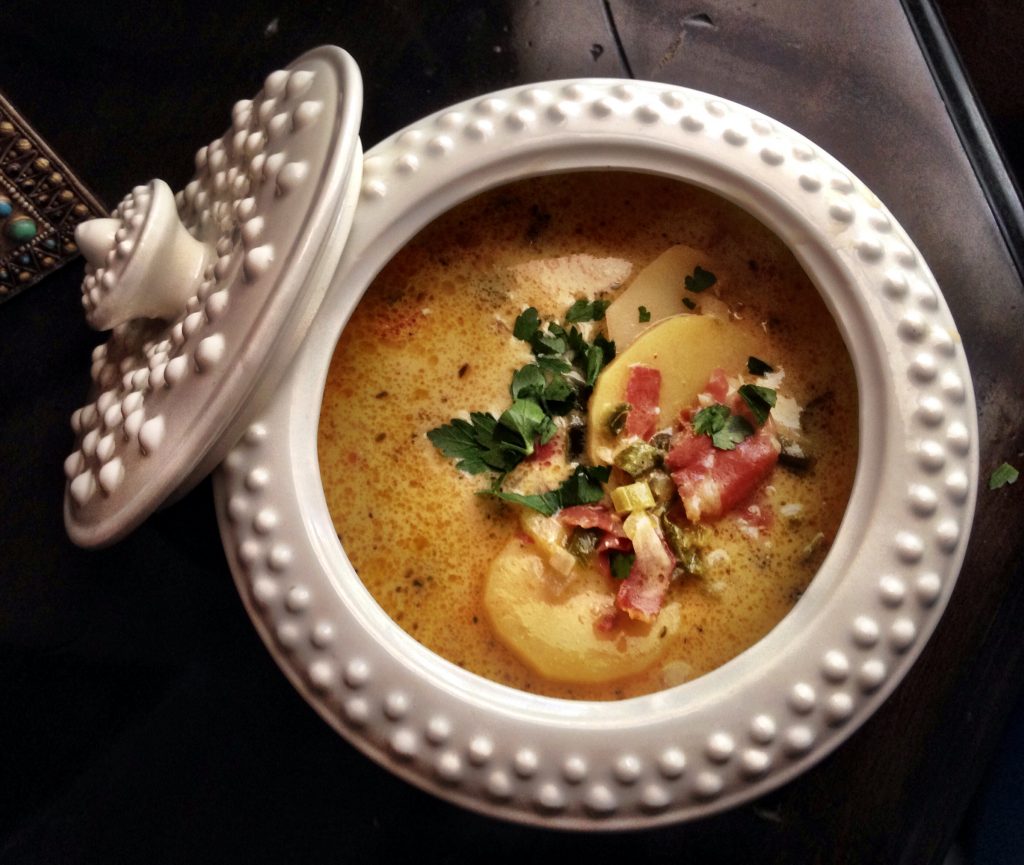 My mother's pretty little soup tureen with lid is the perfect pairing with my Potato Poblano Soup.   I share this soup once again because it is THAT good.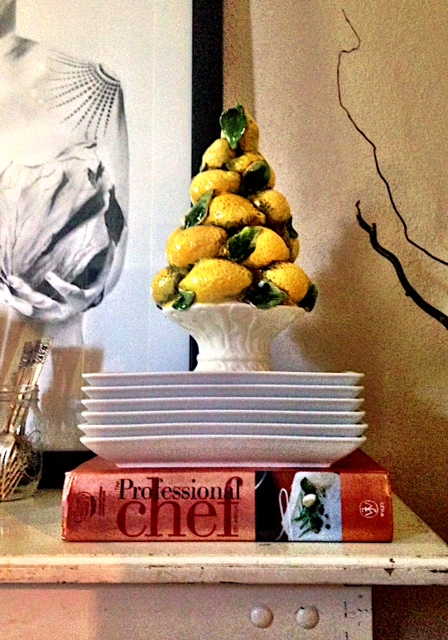 I used to loathe dusting this ceramic tower of lemons.  Not anymore!  If you're looking for a great cookbook to learn more about cooking, techniques, history of regional cuisine, this is the cookbook to have!