There is always that one thing that inspires you to do what you love.  It can be a person, a place or a thing that plants a deep-seeded passion within you. For me, it's all of the above. We are all good at something, some are good at several things.  Your ideas that you share are catalysts for others. It is so awesome to see ideas run through different minds and morph into their own creations. Always remember where and whom you get your inspiration from. Without them, we cannot shine or be proud of what we do or who we have become.  
For me, I appreciate all of my talented friends who share their skills. They truly inspire me to be a better mother, musician, artist and cook. 
A few Spring breaks ago, I had a dear friend, Jordan, house sit for us while we were away. We had traveled home on a two-day stretch and were incredibly exhausted. We had come home to a crock pot of delicious poblano and potato soup that had filled the house with such a lovely aroma. Usually, when we leave town, we return to a broken something….this time we came home to the best soup I ever had. 
I had asked Jordan for the recipe and she gladly gave it to me. But, being that I have selective hearing, I only  caught a bit of the process. I had to figure it out on my own. So, I'm sharing this version of the recipe with you.  Thank you, Jordan, for the inspiration. It is delicious….but yours was much better! 
Enjoy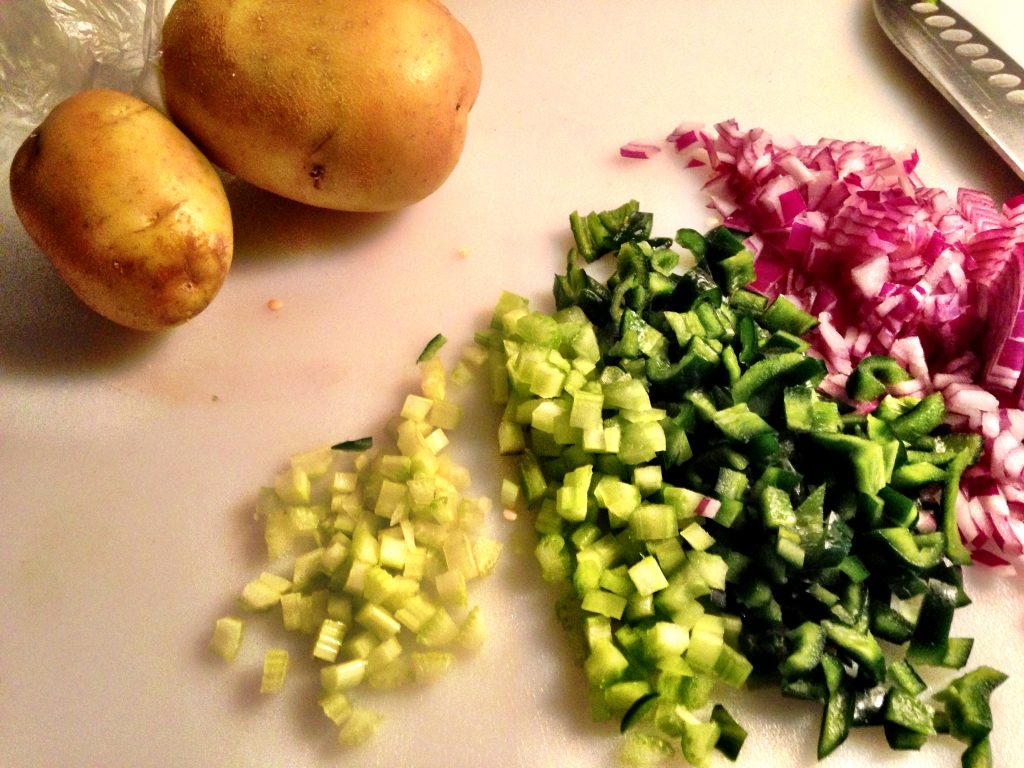 Poblano and Potato Soup with Serrano Ham
1 poblano pepper, diced
1/2 red onion, chopped
2 stalks celery, chopped
1 tsp dried thyme
1 tbsp coconut oil
1 triangle of Laughing Cow Swiss cheese
1 cup heavy cream
4 large yukon gold potatoes, peeled and sliced thin
1 tsp cayenne pepper
1/4 lb serrano ham, sliced into thin strips
1 13.5 oz can of coconut milk
1/4 cup unsalted butter
1 cup vegetable broth
kosher salt and freshly cracked pepper to taste
fresh parsley for garnish, chopped
Heat coconut oil in a large skillet over medium-high heat.  Saute pepper, celery, thyme and onion until onions become slightly translucent.  Add the Swiss cheese along with the heavy cream and let it simmer until the cheese has melted.  
Add the mixture into a crock pot set on high.  Add the potatoes and the remaining ingredients, stir, cover, and cook for 3 hours or until the potatoes have softened. Serve topped with parsley.