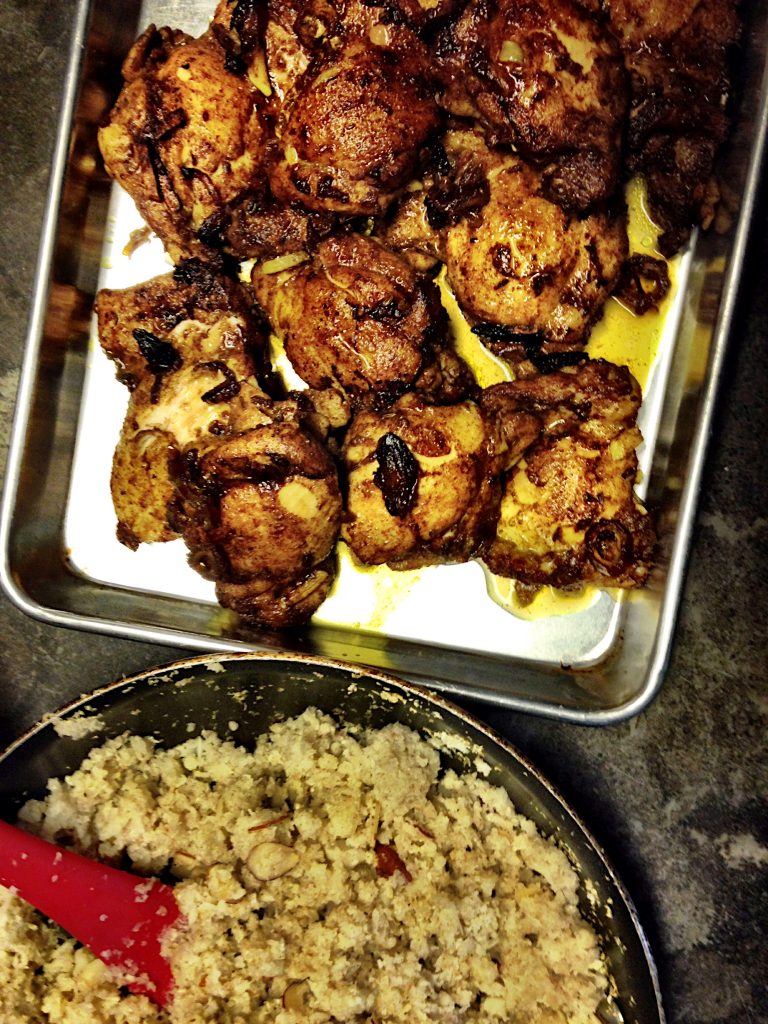 Aside from the positive mindset of what is to come each day we open our eyes, there is also the need to sometimes resurrect a memory of past pleasant experiences.   The memories of my trip to Morocco comes at me more times than not.  I can still smell fragrant spices in the air from the Medina in Fez.  In fact, any time I get a whiff of saffron, I remember the kind and welcoming people, the merchants along the crowded streets selling baby turtles out of small crates, beautiful piles of dates covered in swarming bees, bakers and the scent of fresh hot bread, barefooted children running along side of me with home-made trinkets to sell, women covered head to toe in the summer heat with Koran in tow, and men yelling "BALAK, BALAK" with mules carrying heavy loads.  Balak meant "Coming through. Look out".  From their power of annunciation, I translated it as "Get the hell out of the way".  All of these gorgeous elements mixed with feral kittens and piles of garbage made it all so fascinating.  I have to get back.  If not by plane, I will get there by food.  Come with me.
Moroccan Chicken Thighs with Cauliflower Couscous
Serves 4
12 boneless, skinless, chicken thighs
½ cup olive oil
4 large garlic cloves, peeled and sliced
3 tsp ground cinnamon
1 tsp caraway seeds
1 ½ tsp ground cardamom
1 ½ tsp ground cumin
1 tsp chicken bouillon powder
6 dates, seeded and sliced thin
1 tsp ground turmeric
½ tsp kosher salt
Small pinch of saffron threads
1 head cauliflower
½ tsp cinnamon
¼ cup sliced almonds
1 cup fresh spinach, roughly chopped
Combine the first twelve ingredients into a large mixing bowl and mix together with your hands.  Place in refrigerator while you prepare the cauliflower.  (Mixture can be covered and marinated for up to 24 hours)
Remove stock then roughly chop cauliflower.  In batches, place cauliflower chunks into food processor and pulse or a few seconds or until it resembles rice.
Pre-heat your oven to 350 degrees.   Heat two skillets: a medium size over low-medium heat and a large size over medium-high heat.  Once the skillets have had a chance to heat, add the cauliflower to the medium skillet along with ¼ cup water.  Cover and let steam.  Meanwhile, add a drizzle of olive oil to large pan then, using tongs, brown chicken thighs in batches until both sides are crispy.
Place chicken thighs, along with all drippings from the skillet, onto a baking sheet and place in the oven to finish cooking for about 15 minutes.
Add the cinnamon and sliced almonds to the cauliflower couscous and stir.  Cover and set aside.
Remove chicken from oven.  Before serving, stir chopped spinach into the cauliflower couscous.  Place a spoonful of couscous onto plate, top with chicken thighs and serve.