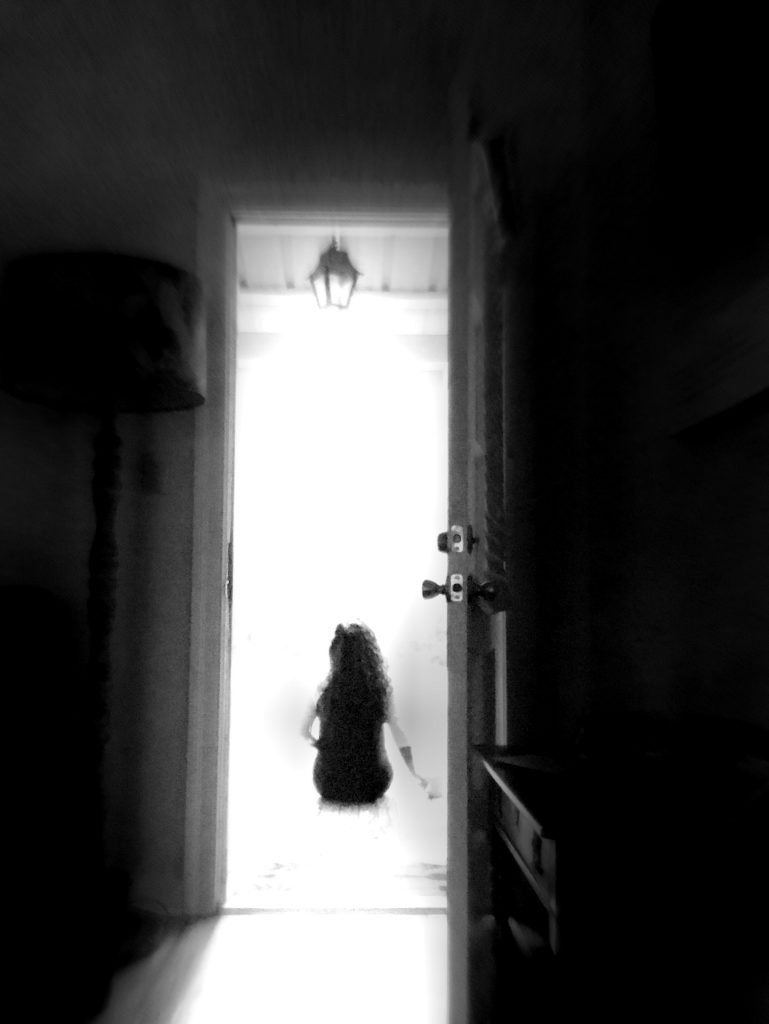 There is something about the rain that transforms me completely.  For some reason, it has always been a signal from mother nature for me to stop, smell, breathe in, and listen.  I admire it as a symbol of self-renewal.  The other day as rain began to pour down,  I stopped what I was doing, stepped outside holding my morning java, and sat on the porch.  Well…yeah, I first set my phone camera to a ten second delay….duh.
I was greeted by a small lizard who scampered off the second he detected my presence.  I pretty much didn't wanna hang out with him either so…off he went.  The rain came down hard in sheets of warm water, destroying any and all web work of spiders from the day before.  I wondered if that pissed them off.  That whole feeling of having to start over resonated with me too.  But, isn't that what the rain does?  It washes away the old and gives one the chance to feel renewed?  I, then, thought about all of my 'having to start overs' and smiled.  Like…having to bake a souffle over and again until the bitch rose properly (Julia Child, YOU piss me off), having to rewash a load of laundry because it sat for two days in the washing machine drum due to my pure laziness, or, having to go cold turkey again after wrecking a five week stretch on a no-sugar diet by making out with three Snickers bars…okay, that actually happened.  You get my point.  Our little set backs are a good thing.  We feel frustration.  We feel defeat.  We become reacquainted with that word 'patience'.  We feel determination.  We start all over….except for the whole cold turkey thing… I have to eat this chocolate souffle first.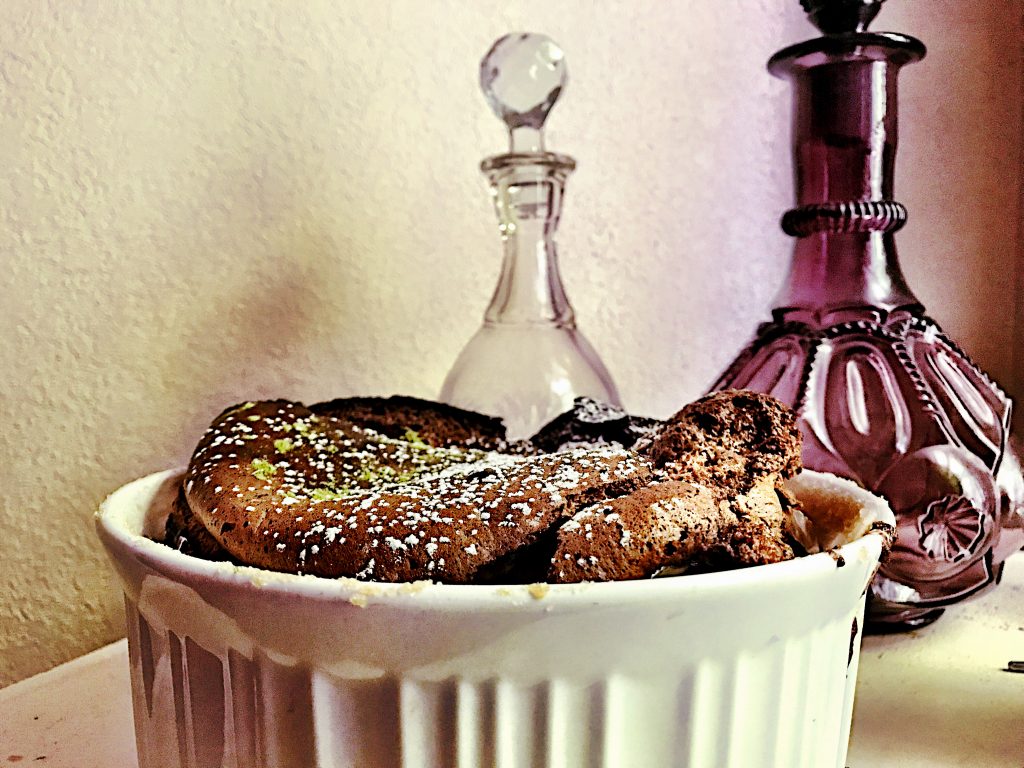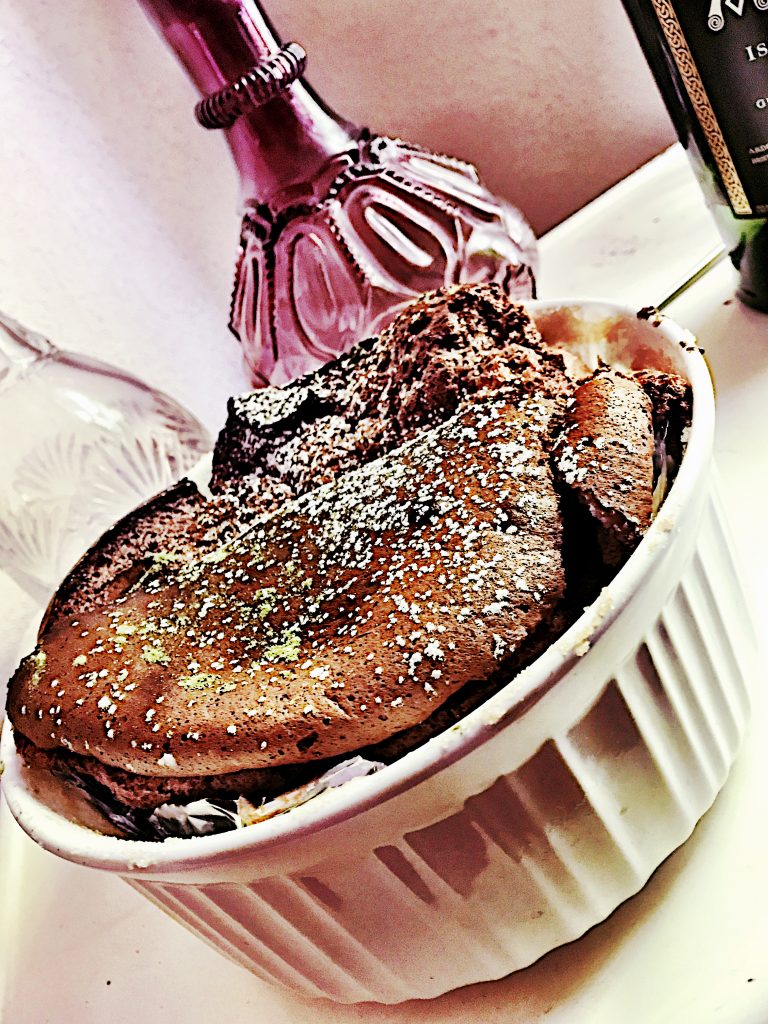 *I used almond extract instead of vanilla and added a dust of Matcha Green Tea powder along with the powdered sugar.