In 1976, a 5 year old little girl, with messy hair, wearing a nightgown that bordered on mu mu status, and sleep in her eye, woke early on weekends to play with her make-shift Barbie village in a cold garage.  Her upper lip was stained by a Kool-Aid binge from the night before but, she did not care.  She had a feast to prepare for her dolls.  After watching Young and the Restless day in and day out with her mother before afternoon kindergarten class, she learned and understood certain things beyond her years.   Consequently, her Barbie village had been plagued with a strain of adultery.  The "blow-up" scene would take place over a dinner party that evening.  Out came the containers of Play-Doh used to shape teeny bottles of wine, peas and pearl onions, carrots and potatoes, and roasted turkey with frill booties for the grand feast.
Fast forward fifteen years…. an 11 year old girl, with an old square dancing skirt worn underneath another skirt for volume and a baby bonnet (Little House On The Prairie style) on her head, skipped to her mailbox to retrieve love letters from her civil war beau who was off at war.  With an imagination as big as the sky, she proudly hand-crafted those letters herself in a very unique way.  She poured milk over the paper and ironed them to give them an old, crinkled, and yellow appearance.  Two wing chairs placed together served as her carriage ride out to the mailbox on some days.  Unlike the first little girl, THIS little girl had a mother who did not let her watch regular TV and all of the smutty soap operas.  Instead, she rented videos like Hello Dolly, The Sound of Music, Meet Me in St. Louis, My Fair Lady, and many other musicals which, in turn, led to the girl's love for amazing interiors and historical sets.  She was completely sucked in by design.
What did these two little girls have in common besides both being from "crazy town?" hahaha… well…they were just two girls, in a sea of many other young girls throughout time, with growing passions that would cultivate into magic within their careers.  One grew up, became a renown interior designer in Atlanta, and was featured in magazines such as, Domino, House beautiful, Southern Living, and Atlanta Homes and Lifestyles.  The other followed her love of food into the world of culinary artistry and started a food blog.  Today, their paths would cross in a mutual work environment and voila….the foodie would snatch up the chance to interview the designer.
I saw what she could do…I really wanted to know why she did it.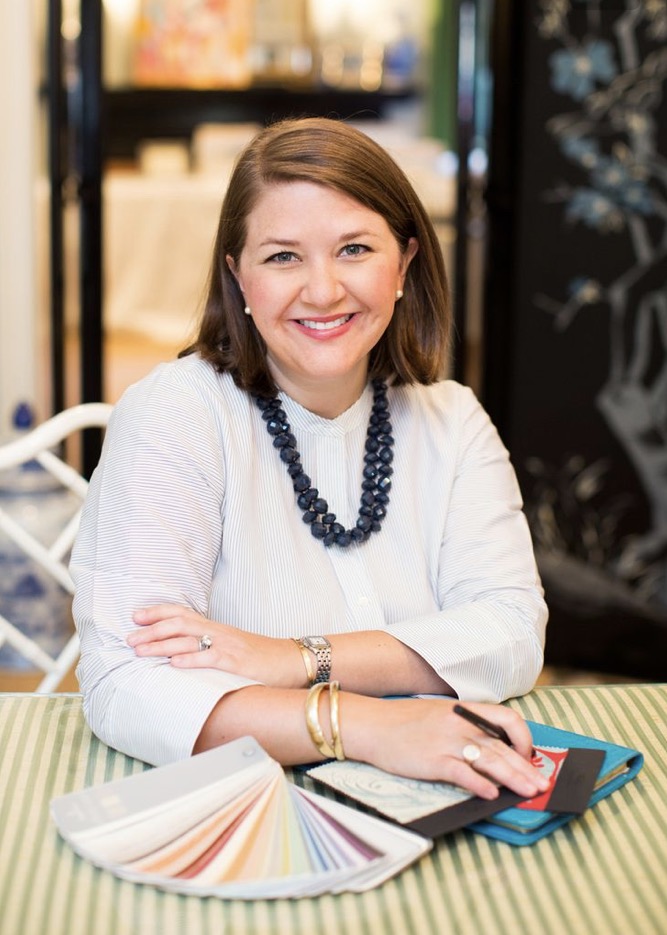 Meet Mallory Mathison.  She is young, vivacious, successful, and exudes a positive force that could rival Wonder Woman on her best day.  I met this divine lady through my employer, Sheree, who was Mallory's client.  One of the first times I was in her presence, I noticed her insane work ethic and passion for her career.  I thought "Okay….I can dig it…she loves what she does, just like me! And, when she's in her element, she runs around very much like the squirrels outside…just like me!"  I was immediately intrigued and had to interview her.
Some would argue Interior Design is not art.  I believe it is.  It is livable art.  I have seen first hand what this woman does that touches her clients on a daily basis.  Her ability to research and arrange products, in perfect balance, in a room definitely tells the story of said clients.  Just like a fabulous painting can move us, so can her design.
Born in Mobile, Alabama.  She was an only child of a Methodist minister and his wife and was introduced to the world of miniatures by a gentleman within her church who had built her a doll house.  She would make curtains from handkerchiefs, wallpaper from drawer liners, and rugs cut from paper doilies.  To put it quite simply, she became obsessed with designing her own miniature home.  Her mother, Monteigne, bought books on miniatures for Mallory at the peek of her interest.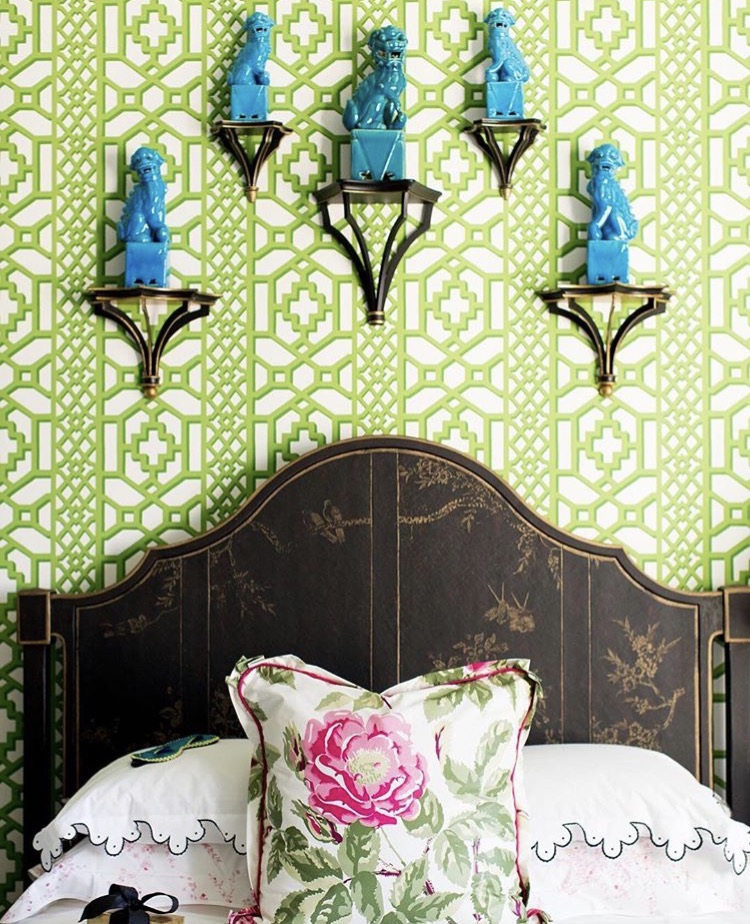 She excitedly explains, "Growing up in Mobile, there were lots of historical homes for me to admire.  My mother and I would tour the homes and then, I would cut out pictures from magazines, glue them onto poster board, and put together a vision of my own home."  By the 6th grade, she had become obsessed with American Girl dolls and fictional tween history.  "I would write stories about a girl who traveled from Europe to America… moving to a big beautiful house with a grand stairway and marble floors.  When friends would come over to play, I would take out my old doll houses from the attic and put them together for hours of playtime. When dad had a work conference in Asheville, NC, every summer, mom and I would spend hours touring the Biltmore Estate.  Totally obsessed with Cornelia Vanderbilt…I pretended to be Cornelia (as she was also an only child) playing on the Biltmore lawn with paper dolls."  She was an extremely imaginative child but, there comes a point in time when we all begin to grow up.  She jokes about how she literally went from playing with doll houses to sneaking out late to drink beer at the playground.  Ha!…we all have those stories.  Mallory was simply just growing up!  However, her love of design did not fade.  Her passion for all things design landed her in college in Alabama majoring in Interior Design.  After college, she went on to do internships in Charleston, for Alexa Hampton in New York, and Dan Carithers in Atlanta.  "When I moved to New York in 2004-2005, I went to Parsons School of Design.  I, then, went on to work for Alexa to begin building a career in the Big Apple.  In New York, it takes a long time for a designer to cut teeth…build relationships with vendors and make a name for yourself than in other cities.  It was really tough.  I mean, come on…trying to transport lampshades on a subway, in a blizzard…like they would roll into the gutter.  The getting around was tough too."  That all lent to her decision to head to Georgia.  There, she runs her design business in an office space shared with architectural designer extraordinaire, Brandon Ingram.  "He is like the brother I never had…like, we have so much in common.  We both have twins.  We both love design…."  Although they do not mesh their businesses together, they do work on projects together.  "My business is sourcing, ordering, estimating, and selling product…his is intellectual time, design, and service."   I can say, their ideas combined have made my 'work space' the most incredible kitchen I have ever had the pleasure of working in.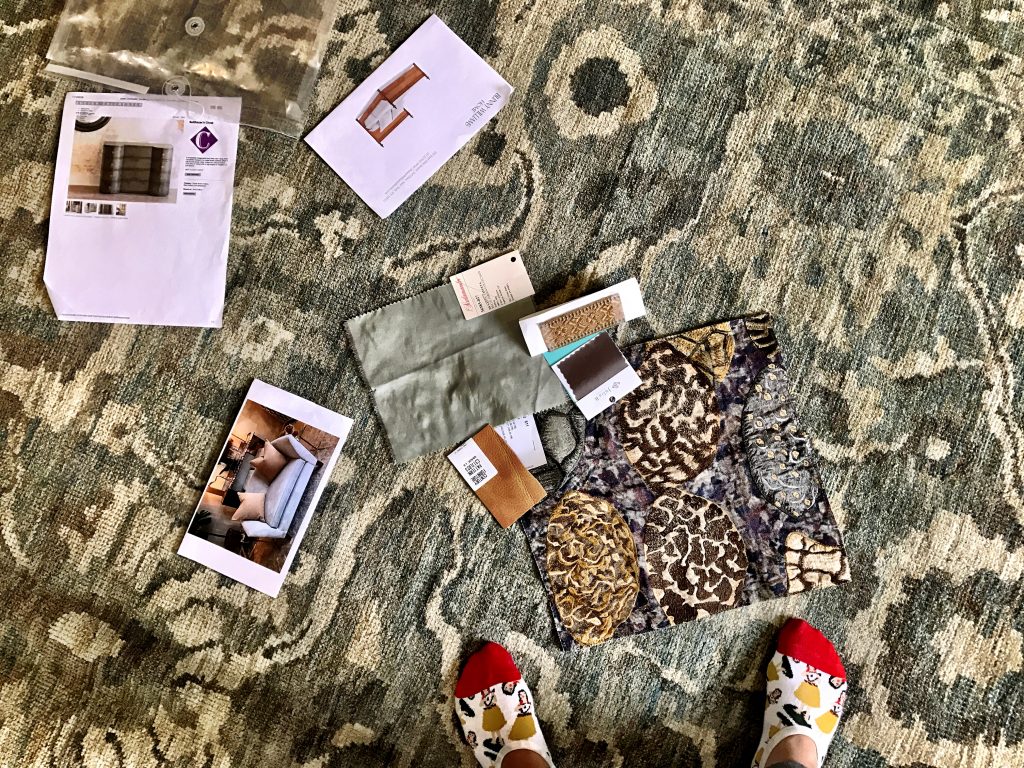 In admiring her mind at work, I stood over swatches and other elements of her ideas one day before preparing lunch.  I couldn't help noticing a paralleling between her work on the floor and mine as ingredients laid out on the kitchen counter.  Except for me, at times, I blankly stare at those ingredients and ask "now, what the hell am I making?"  I had to know where her creative process and source of inspiration came from.  Mallory proclaims it all comes from her clients.  "I sit down with them and we talk about how they live.  How do they entertain? Do they have elaborate dinner parties or do they host casual cookouts?  What are their daily routines?  How do they write bills, eat breakfast, prepare for bedtime….then it comes down to….do they have kids, pets, family heirlooms, collections, porcelain or trophies from travel that are needing to be showcased in their homes?  As far as a daily ritual to get me centered to go out there to create…I take an Aleve and a Zoloft and I'm out the door…hahaha."  High five, Mallory….high five!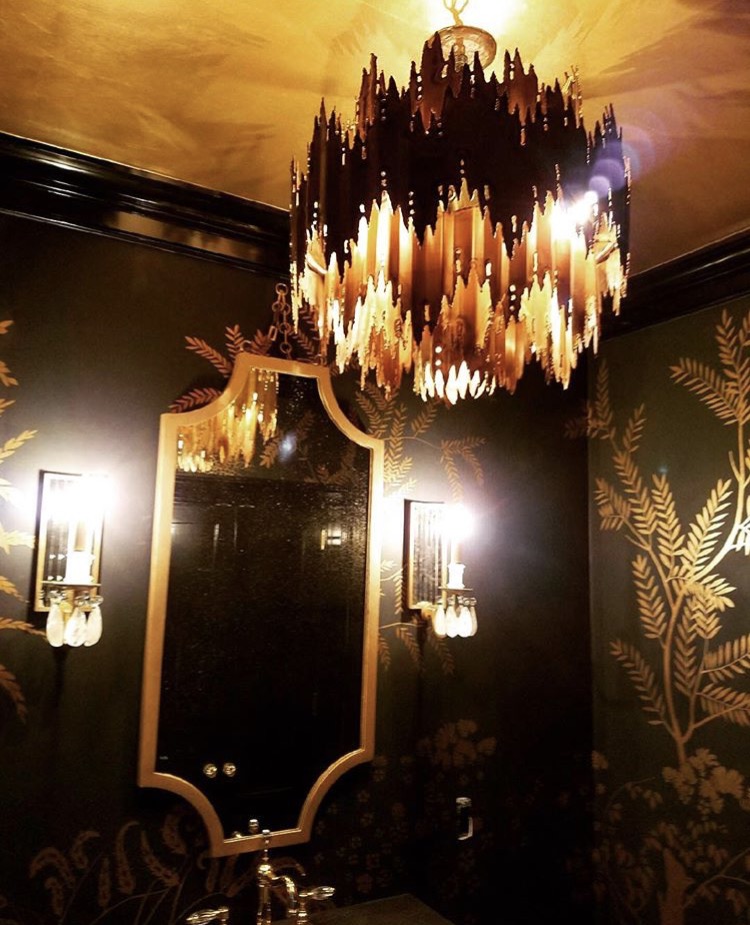 BUT, what is the best part of her craft that makes her proud to do what she does?  She explains, "Hands down, when a project is finished..it is seeing the happiness on my clients' faces.  When their home becomes 'THEM'…completely.  Hearing them say they are proud of their home is the very best part for me."  Although she runs a successful business with a major payoff in happy clients, there is a small part of her that wonders if she is at home enough for her twin boys and hubs.  What other working mom doesn't think about that sort of thing?  I gotta tell ya, those two boys are the cutest things ever!  They happen to be fans of my strawberry cookies so, we are basically besties…. hahaha.  All jokes aside, I can see the strong bond within her family through photos and stories.  She need not worry about that at all!  Like my own family, Mallory's has been a huge support system in everything she does.  Between her husband, children, mother, and work friends, she is indeed rich with support and love.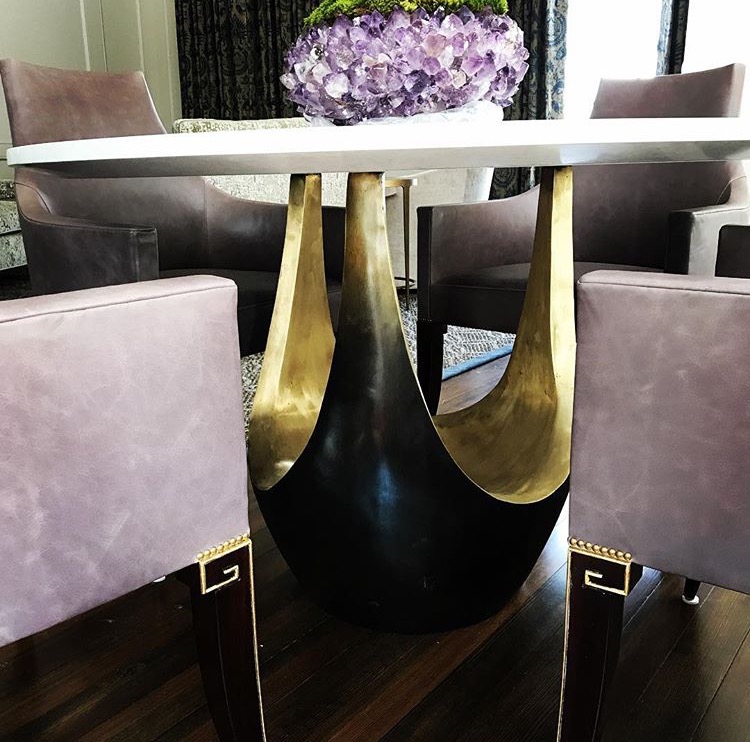 Speaking of love…food always makes me feel better.  As I have grown in MY craft, it has become a ritual, if you will, each time I sit down to eat.  I not only do it because I love to cook, I do it to bring my family together every night…at the dinner table.  I give them love through nourishment and they, in turn, are thankful.  Because they support me, I want to give back in return…I do it through a good meal with the people I love.  For Mallory, food has been an interesting component growing up.  She grew up eating Cream of Wheat for breakfast, cheese and mayonnaise sandwiches for lunch that her mom would make, and the occasional bowl of cereal for dinner.  "Growing up in Mobile, our traditional family meal was lunch on Saturday.  Our family would come together and cook fresh seafood.  We had fresh oysters, seafood gumbo, and fried shrimp.  Our food was simple at times too.  When friends would come over, mom would serve shrimp on a lettuce leaf with lemon juice squeezed on top.  This is going to sound bratty but, some mornings, she spoiled me by bringing me breakfast in bed."  Presentation was the special touch Mallory appreciated so very much;  a tray, starched linen napkin, pitcher of milk, bowl of cheerios, bowl of berries and sterling silver… I swoon just imagining what that might have been like….
One of her biggest food memories is that of her grandmother's homemade buttermilk biscuits in a skillet.  "D & D biscuits were what they were called.  David and Daniel were two brothers who lived down the street from my dad's house.  My dad was always over there eating these incredible biscuits at their house.  One day, my grandmother wondered why he had spent so much time over there so…. she had to know why.  She got the recipe from their mother and the rest is history."  Although Mallory never ate them much, she remembers them always being on the stove in a skillet, cooled off from that morning's breakfast.  A true comfort came from her mother's artichoke and green olive chicken salad.  It is a recipe she grew up eating and requests it to this day when visiting home.  And, that comfort is what she is graciously sharing with all of us.  Thank you, Mallory and Sheree for the laughs, wine, and great food.  And, thank you, Monteigne, for the fabulous chicken salad!  To find more of Mallory's beautiful work, you can follow her on Instagram @mallorymathisoninc!
*Photo Credits of Mallory and bedroom space: Laura Negri
Artichoke and Green Olive Chicken Salad
This recipe is, in true form, a family gem in that there are no measurements really…I could have taken the time to figure it out but I did not want to take away from the aesthetic in its taste, tradition, and composition.  You get the ingredients, and you get to play….just as I did with my Barbies and Mallory did with her miniatures…with pure imagination.
Ingredients
Chicken breasts
fresh rosemary
1 jar green olives with pimento
1 jar artichoke hearts in water, not marinade
2-3 spoonfuls of Duke's Mayonnaise
1-2 spoonfuls of sour cream
juice of about 1 lemon
2-4 'shakes' of  Tony Chachere's Creole Seasoning
salt and pepper to taste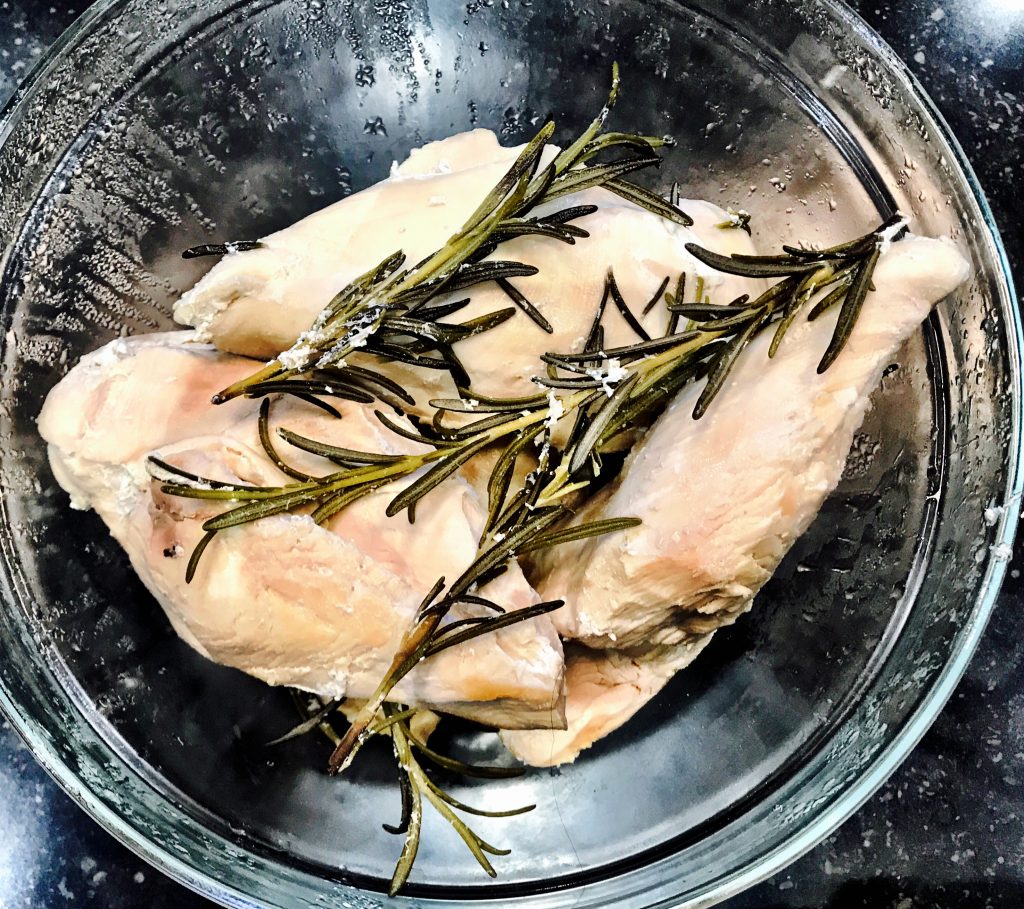 Boil chicken with rosemary until cooked
Process in a blender or food processor along with artichokes and olives
Scoop out into a mixing bowl and add the remaining ingredients in amounts to your taste and serve!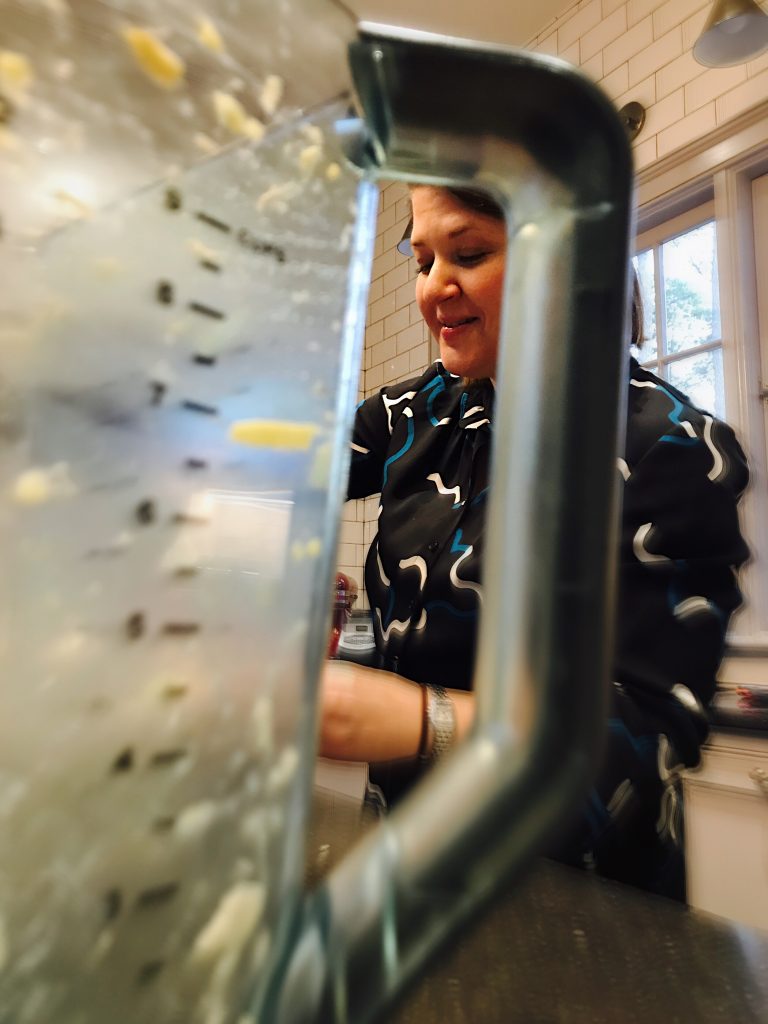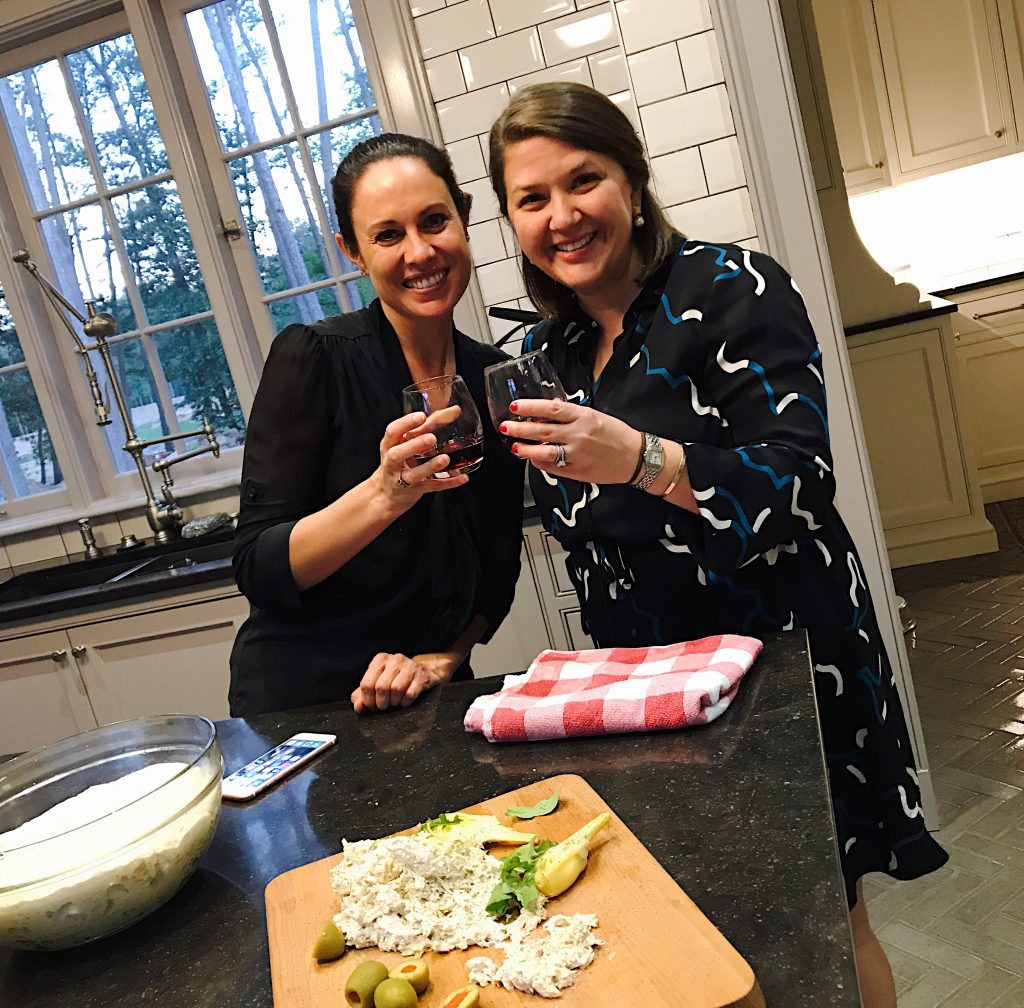 Mallory (right) and our gracious host, Sheree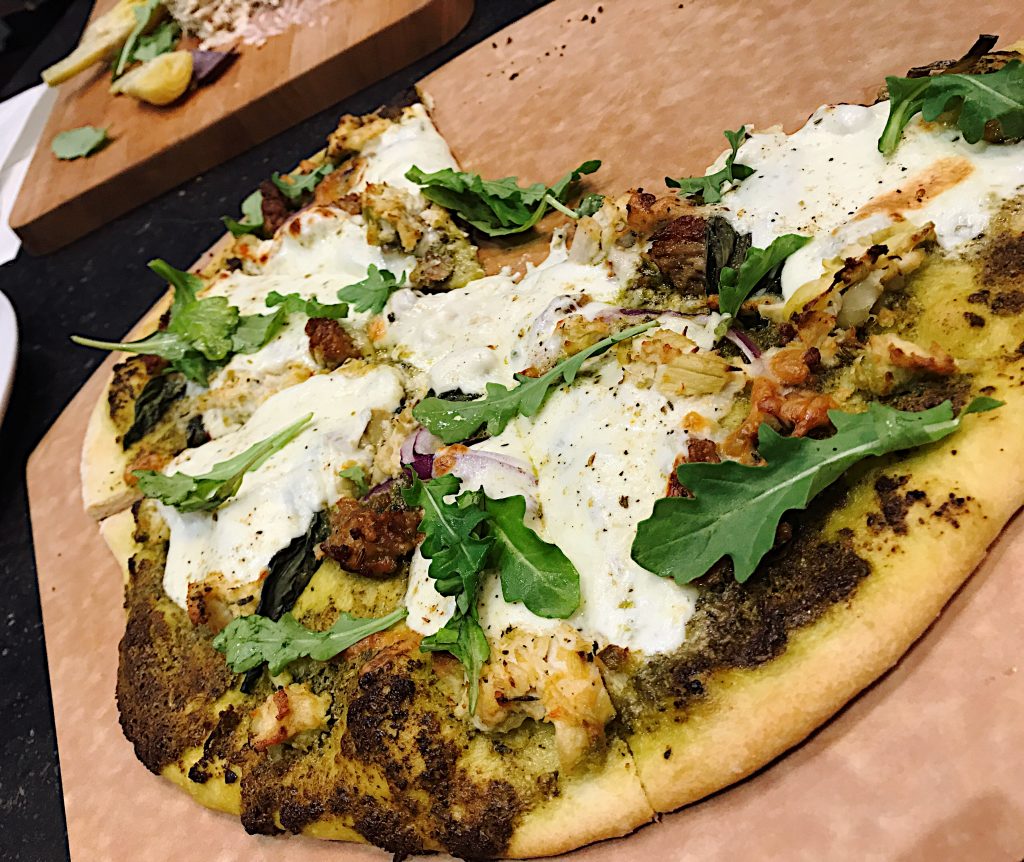 Artichoke and Green Olive Chicken Salad Pizza