As many times as I have tried to ignore it…as many times as I have attempted to look the other way, I have finally met eye to eye with the aging process.  It has come at me hard with so many physical and emotional red flags.  In the words of my eighteen year old… "I am shook."  Let's count these fucking flags, shall we?
I now have a bottle of "Home Advil" AND a "Purse Advil."
I am having to wear carpel tunnel wrist bands at night just so I can get to sleep.
A little bit of vanity has gone out the window along with my hands.  They are starting to look like the witch's in Snow White….true story.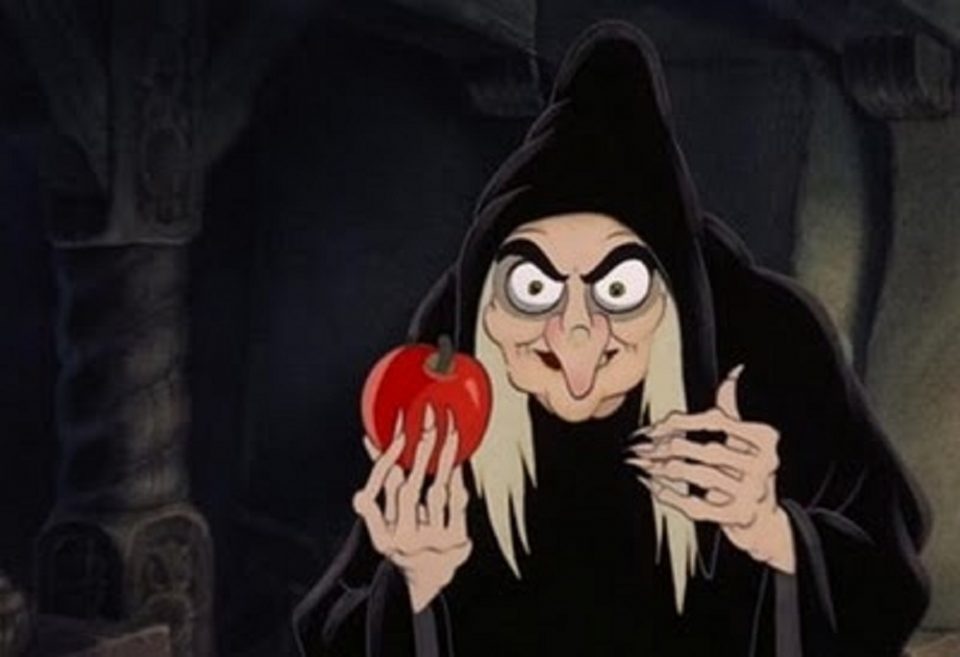 I almost ran over my lawn mower dude the other day because I couldn't hear the blind spot detector on my car.  So, I'm basically losing my hearing and attention span.
There is now a very a sad truth I wear granny panties.  Here's a tip…when the top of my "unders" practically touch my bra strap, it is time to go shopping, homegirl.
I caught myself drooling at tapioca pudding in the baking isle but then quickly snapped out of it remembering I needed panko.  Talk about some disturbing shit….
"Root touch ups" are becoming waaaaaaaaaay more frequent than before.  Who the hell is paying for all this dye?!?!?!
Pill popper, achy hands, hearing loss, grey hair….why am I even complaining???  The fact is, we are all getting older and some never even get to experience the aging process at all!  So, take the damn Advil, wear those comfy "unders", let the grey hair flow, continue making memories and smile at the ones remembered, and in the words of Thug Kitchen,  "Eat like you give a fuck."  Incorporate more spices with healing properties that promote longevity into your diet and recipes.  Turmeric, cinnamon, cilantro, curries, cardamom, ginger, cayenne, garlic….whatcha got to lose? We aren't getting any younger.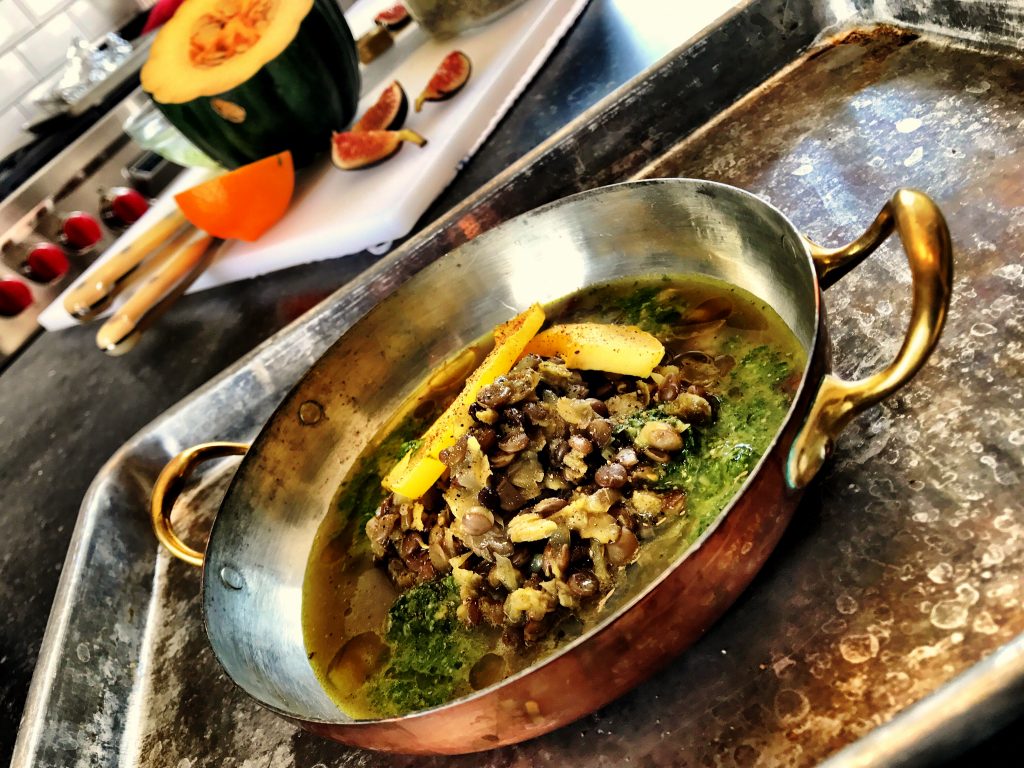 Indian Spiced Lentils with Cilantro Mint
1 cup dried lentils
3 cups vegetable stock, more if needed
1 tsp coriander
1 tsp ginger
1 tsp curry powder
1/2 tsp ground cumin
1/2 tsp salt
1/4 tsp turmeric
1/4 of an acorn squash, sliced very thin, seeds and pith removed
1 tbsp olive oil
1 bunch fresh cilantro
1/2 cup fresh mint
juice of 1 lemon
1 tbsp olive oil
1/2 tsp kosher salt
1/4 yellow onion, roughly chopped
crushed red pepper flakes for garnish
dash of cinnamon
Preheat oven to 350 degrees.  Toss squash with olive oil and then place slices on a baking sheet lined with parchment paper.  Roast for 15-20 minutes.  Set aside.
Add lentils in a small sauce pan with stock and cook over medium-high heat for 20-30 minutes or until lentils are softened but not too soft.  Add coriander, ginger, curry powder, cumin, salt, and turmeric to the lentils and reduce heat to a simmer for another 10 minutes.
Combine cilantro, mint, lemon juice, olive oil, salt, and onion in a food processor.  Pulse ingredients until they resemble a paste.
Ladle lentils into the center of a soup bowl with plenty of stock then gently dopple cilantro mint into the bowl.  Top lentils with a few slices of acorn squash, a sprinkle of crushed red pepper flakes, cinnamon and serve.