Honey Garlic Dressing
2 cloves garlic, peeled and finely diced
1 tbsp raw organic honey
2 tbsp olive oil
juice of 1 lemon
1 big pinch of kosher salt
fresh cracked pepper to taste
Whisk together and refrigerate until ready to use
Beet and Pear Salad with Walnuts and Pepitas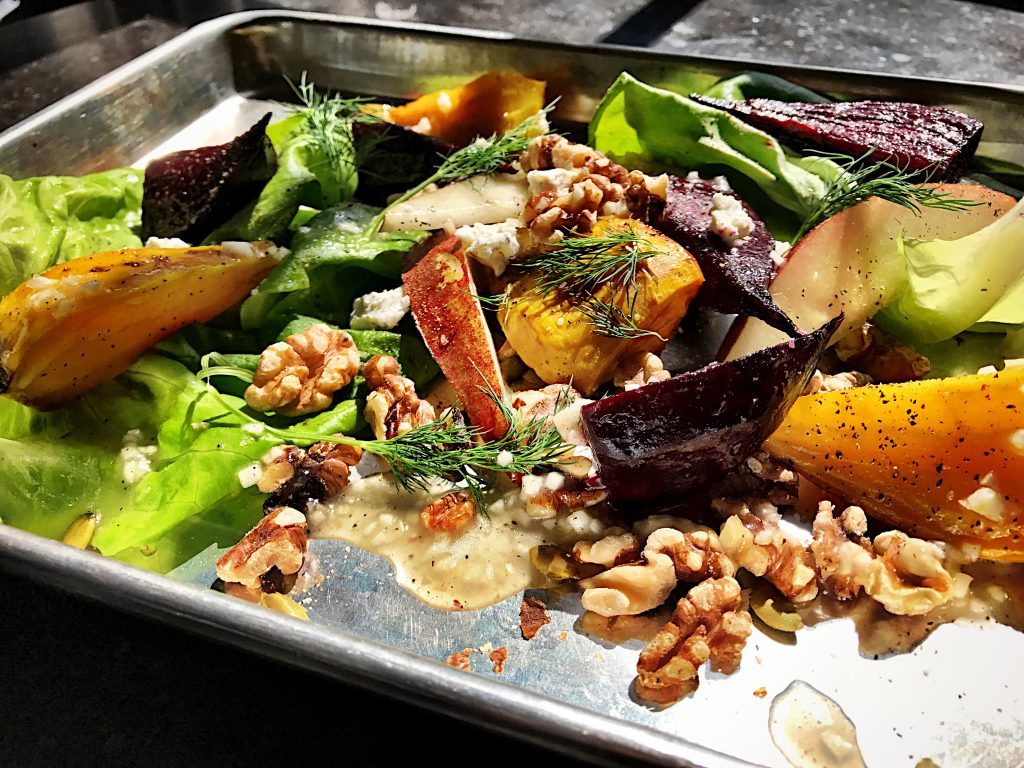 This makes a big ass salad so, you will have plenty to share.  You can top with a salmon filet or grilled chicken if you aren't going for the vegetarian feel.
3 red beets, washed, peeled and sliced in wedges
3 golden beets, washed, peeled and sliced in wedges
2 tbsp olive oil
kosher salt
fresh cracked pepper
1 red anjou pear, washed, cored, and sliced in wedges
juice of 1/2 lemon
1 head butter leaf lettuce, torn into small pieces
fresh dill for garnish
1/4 cup walnuts
1/4 cup pepitas or pumpkin seeds
herbed goat cheese for salad topping
Preheat oven to 350 degrees.  Toss beets with olive oil, salt, and pepper.  Place beets into a foil packet and enclose.  Place packet onto a baking sheet and roast for 30 minutes.  Then, remove from oven and place in fridge to cool down.
Place pears along with lemon juice into a zip-lock back to keep them from oxidizing.  Keep in fridge until it's time to assemble salad.
Prepare butter leaf lettuce and place onto salad plate (or small baking sheet for presentation) and keep cool in fridge.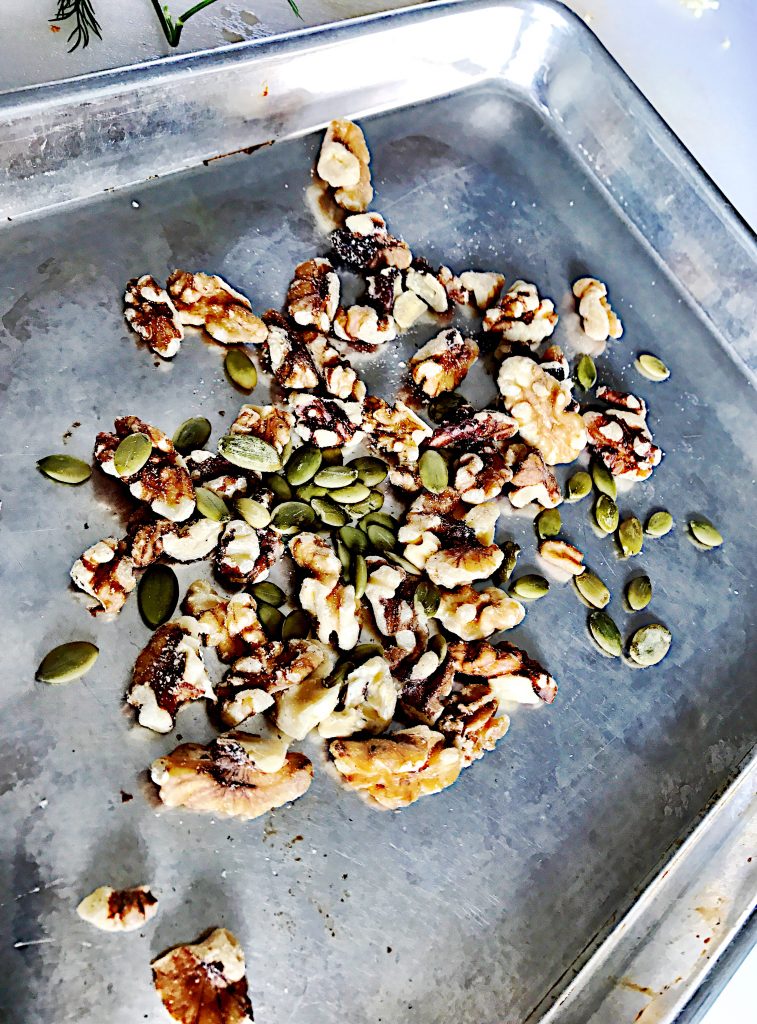 Toast nuts in the same oven as the beets for about 10 minutes.  I just throw them on the lower rack and REMEMBER they are down there!  I have burned my nuts (that's what he said) plenty of times by not paying attention!
When you are ready to assemble the salad, just take out your salad plate, top with roasted beets, pears, walnuts, pepitas, and sprinkle with dill herb following a nice chunk of goat cheese.  Drizzle Honey Garlic Dressing over the salad and enjoy!