Take any one of these salads to the July 4th cookout you were invited to, and the back yard will get sexy the second you walk in….
The first one is a new recipe I serve for breakfast, lunch, or dinner and the other three are tried and true dishes I make time and time again.  They are simple, refreshing, and perfect ideas for that last minute "what am I going to bring!?"  Make one or make them all!
Tomato and Avocado Salad with Za'atar Dressing
3 ripe avocados, cut in half, scored into small cubes, and scooped out
2 cups fresh mini heirloom tomatoes, sliced in half
1 red onion, finely chopped
1 bunch fresh arugula
juice of 1 lime
2 tbsp za'atar
1 tbsp local honey
1 tbsp olive oil
kosher salt and fresh cracked pepper to taste
Serve the first four ingredients onto a large platter.
Combine lime juice, za'atar, honey, olive oil, salt and pepper in a small bowl and whisk until thickened.  If it is too thick, you can add a small amount of water to thin the dressing.
Drizzle za'atar dressing over salad and serve.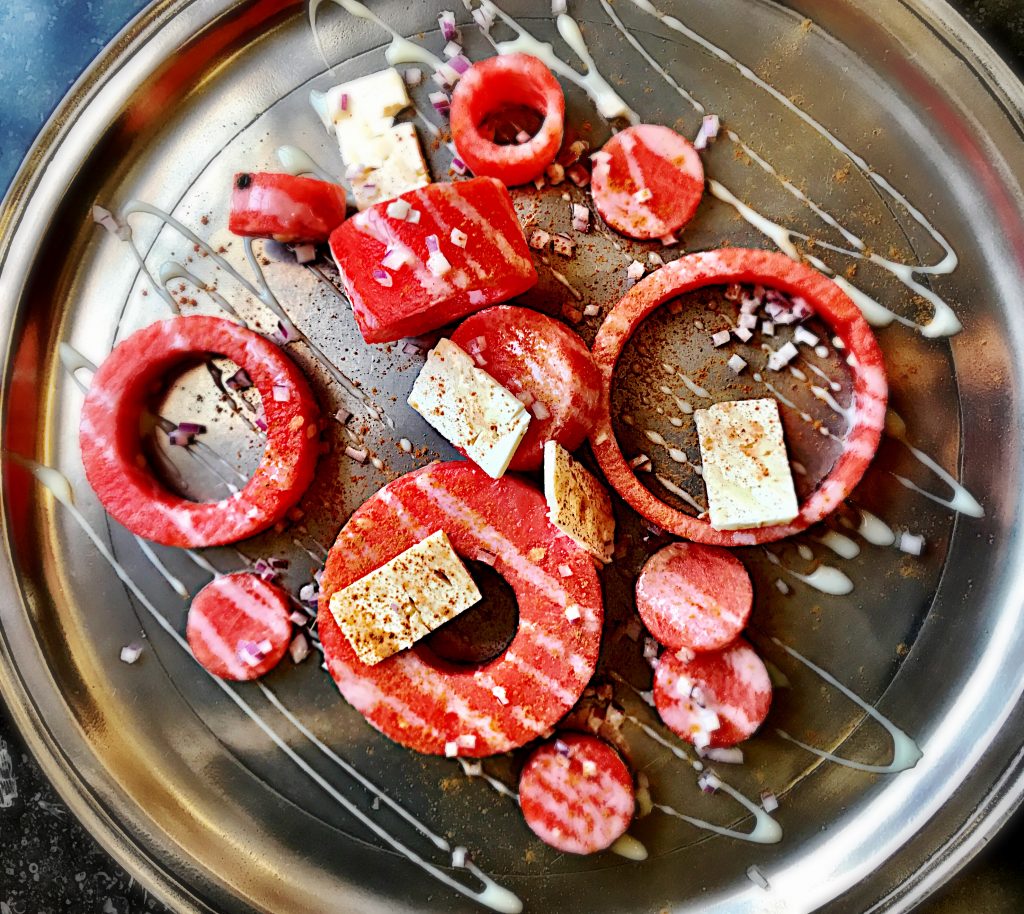 Watermelon Salad
This delicious salad is super easy to prepare and can be put together once you arrive to the party.  I would take a pretty platter to display the beautiful cut outs of watermelon.  If you are in a hurry, you can also just cube the watermelon and serve it in a bowl with the other ingredients sprinkled and drizzled on top.
Sweet Cantaloupe and Cucumber Salad
Another great summer salad, the sweet cantaloupe mixed with the salty feta and crunchy pecans will be a fast favorite!  It can be presented on a platter (just like the watermelon salad) or tossed into a bowl.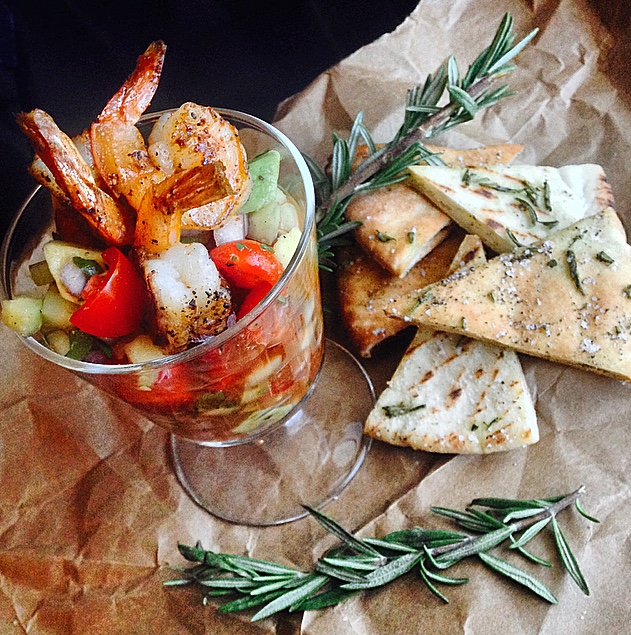 This is one of my ol' catering go-to's I would serve to larger crowds and parties.  It makes a hefty amount and is so damned tasty!  You can A) omit the vodka if your party is kid friendly OR you can B) leave it in and serve it only to the adults.  I would go with plan B…. in which case, you will want to up the 1 to 2 shots of vodka to about 1/2 cup…tee hee.  Be sure to serve it in a smaller bowl inserted into a larger bowl with crushed ice in between them.  This will keep the salad cold and prevent food poisoning.  Gotta keep that shrimp on ice!