I woke this morning having a panic attack.  My heart was pounding out of my chest as though I had been running from something or someone.  The feeling was quite unsettling.  Once I got myself moving, I began making my morning coffee and noticed a moon cake on the counter that was given to me yesterday by my friends at the local sushi place.  I thought it was quite beautiful.
I have had so many thoughts scrambling together in my mind since I have been back here on the plantation.  I always love coming here as it becomes my time to "reset" and focus on mind, body, and spirit.  I am privileged to be here. However, with the same intensity, I miss home.  Everyone back home has got their own thing going on.  Thanks to social media and cell phones, I can admire them all from afar.  I am on a merry-go-round, spinning slowly, catching everything they do.  Most of the time, I want to jump off and hang out a while.  Surely, my panic attack this morning was about missing out on all the fun or not being there for a friend who may be going through some heavy shit.  I'm pretty good at thinking too much; shoulda coulda woulda's and what ifs…
Then it dawned on me.  My moon cake, being a symbol of family reunion, served as a reminder…. to chill the hell out and embrace family, my time here, long-awaited autumn, stability, and the harvest moon.  I guess my buddies somehow knew I needed that moon cake.  For that, I am grateful.
Once again, it is time to make my Luna Pie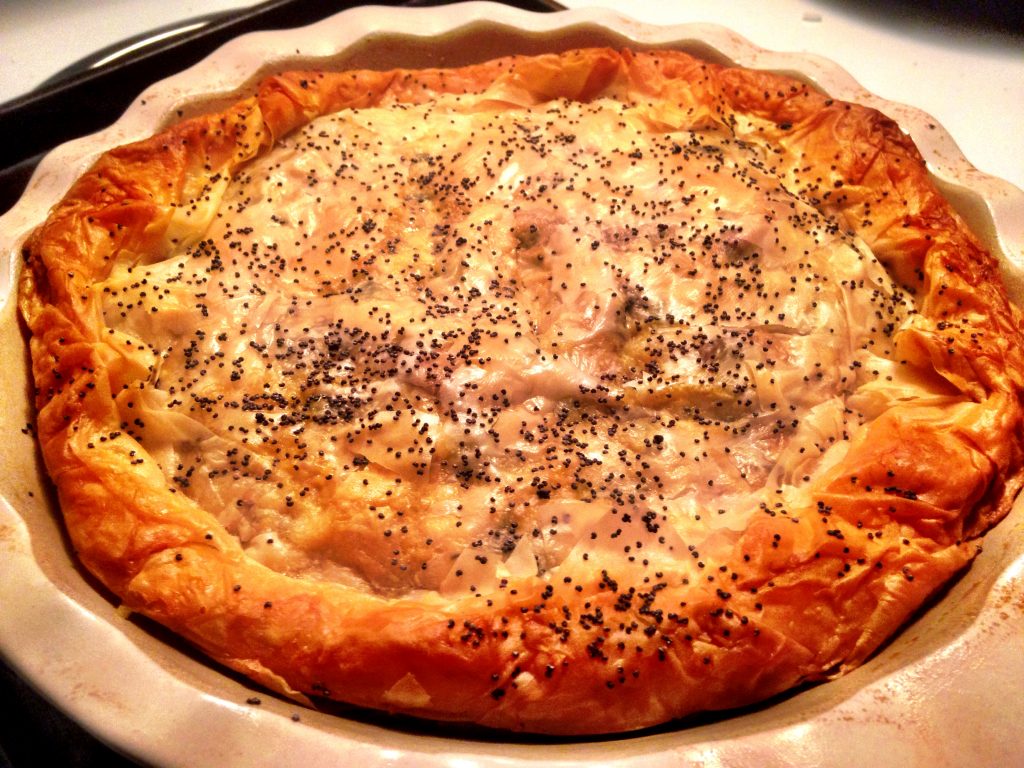 Luna Pie
4 tbsp unsalted butter
1 cup finely chopped sweet onion
¼ cup fresh basil, finely chopped
1 tsp dried leaf thyme
1 tsp fresh oregano, chopped
1 ½ cups celery, finely chopped
1 lb mushrooms, finely chopped or sliced
½ lb extra firm tofu
1 ½ cups grated mild cheddar cheese
¾ tsp kosher salt
½ tsp cayenne pepper
1 tsp stone ground mustard
10 sheets phyllo dough
¼ cup unsalted butter, melted
1 tsp poppy seeds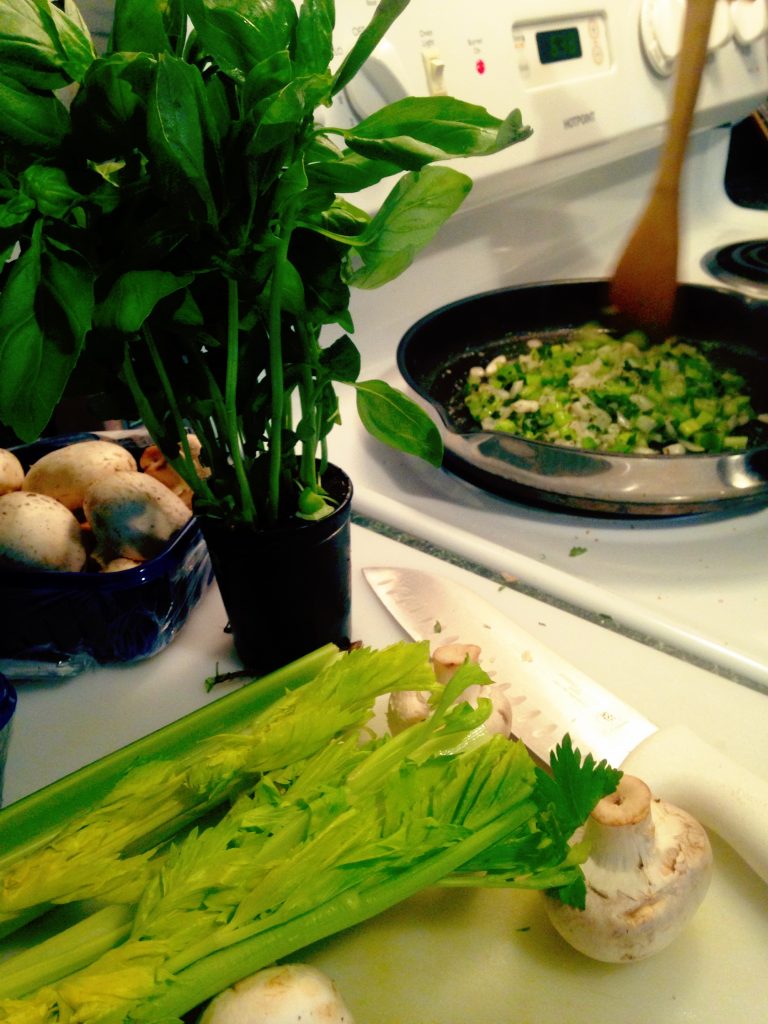 Heat 2 tbsp butter in a 10 inch fry pan and sauté the onions, basil, thyme, oregano, and celery until onions become translucent.  Set aside in a separate bowl.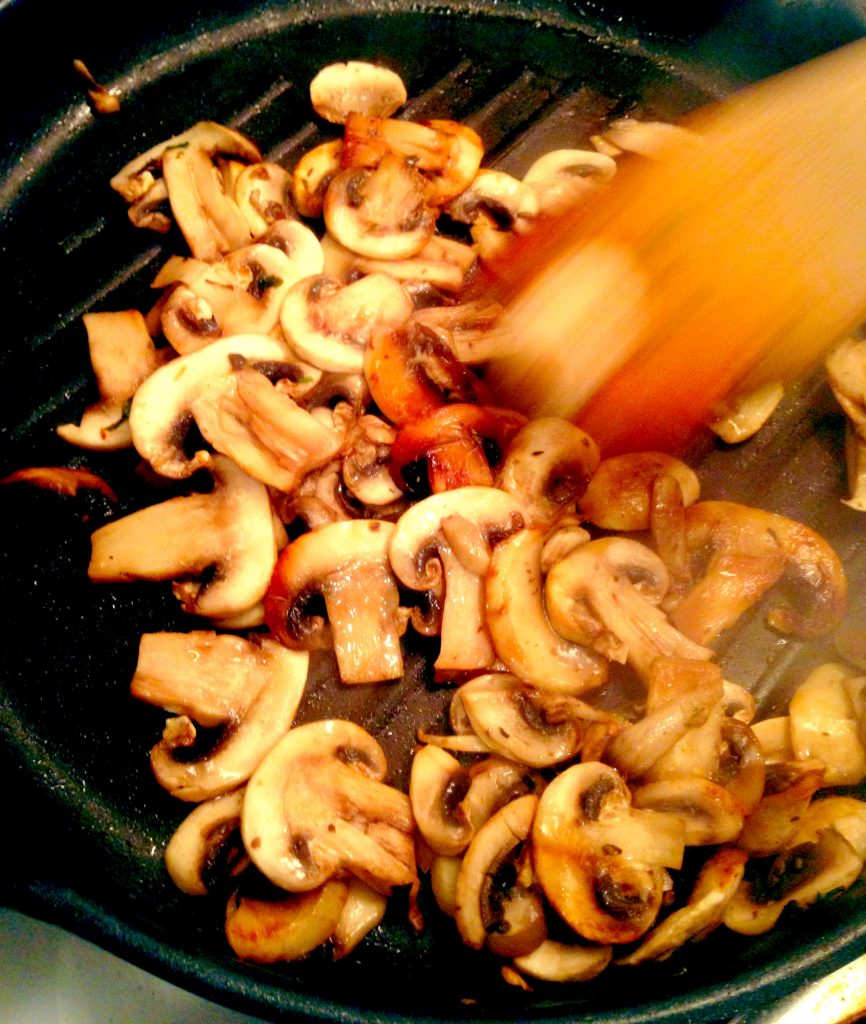 In the same pan, heat the remaining 2 tbsp of butter and sauté the mushrooms on medium to high heat until moisture has evaporated and mushrooms are slightly crisped.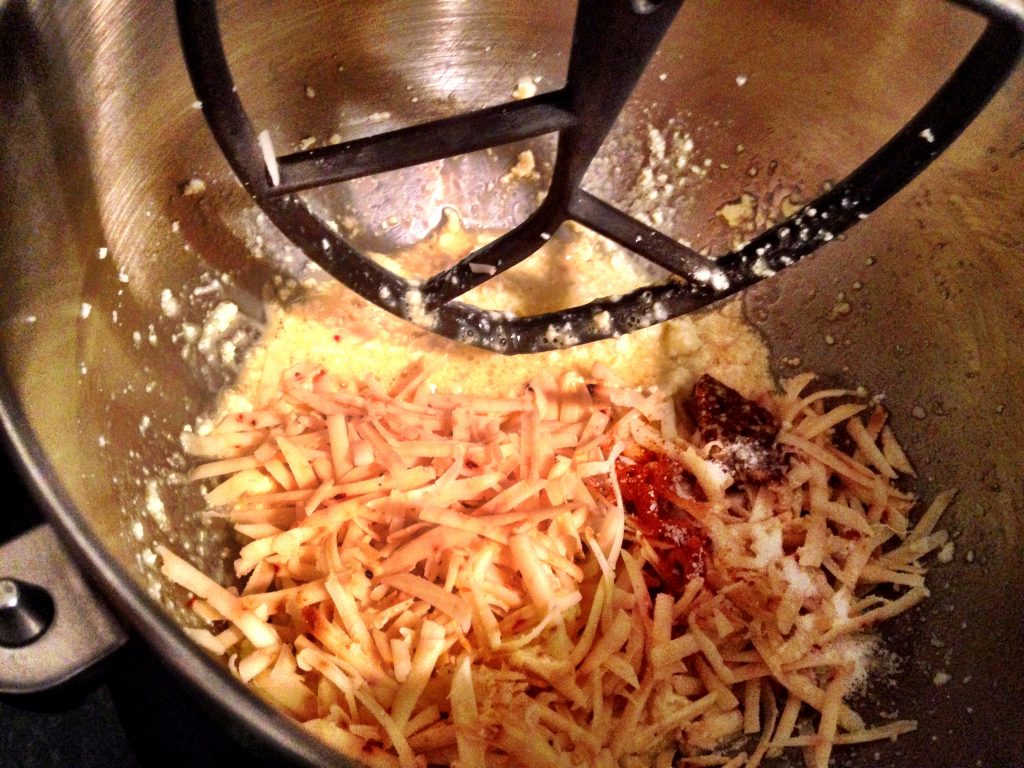 In a standing mixer, add the tofu and mix for a few seconds until broken up.  Beat in eggs.  Add cheese, salt, cayenne, and mustard.  Mix well.  Stir in the sauteed vegetables.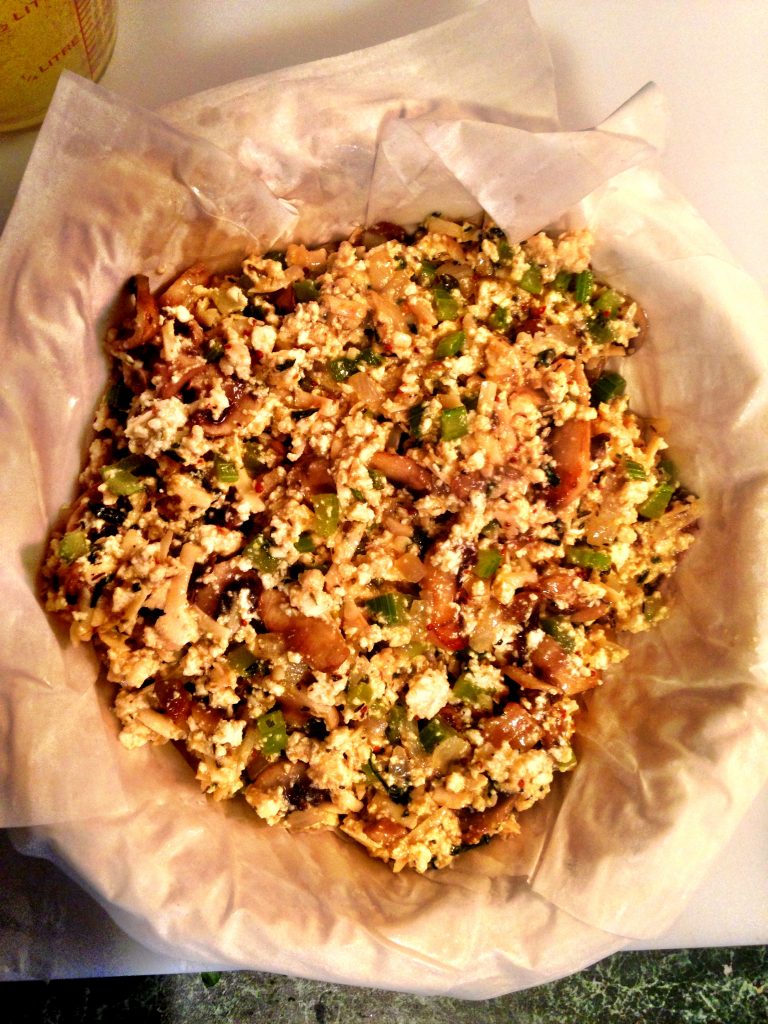 Preheat oven to 375 degrees.  Place one phyllo sheet into a pie dish.  Brush the phyllo with melted butter using a pastry brush.  Repeat laying each sheet on top of the other until seven are stacked on one another.  Gently push dough into bottom of pie dish.  Pour in filling.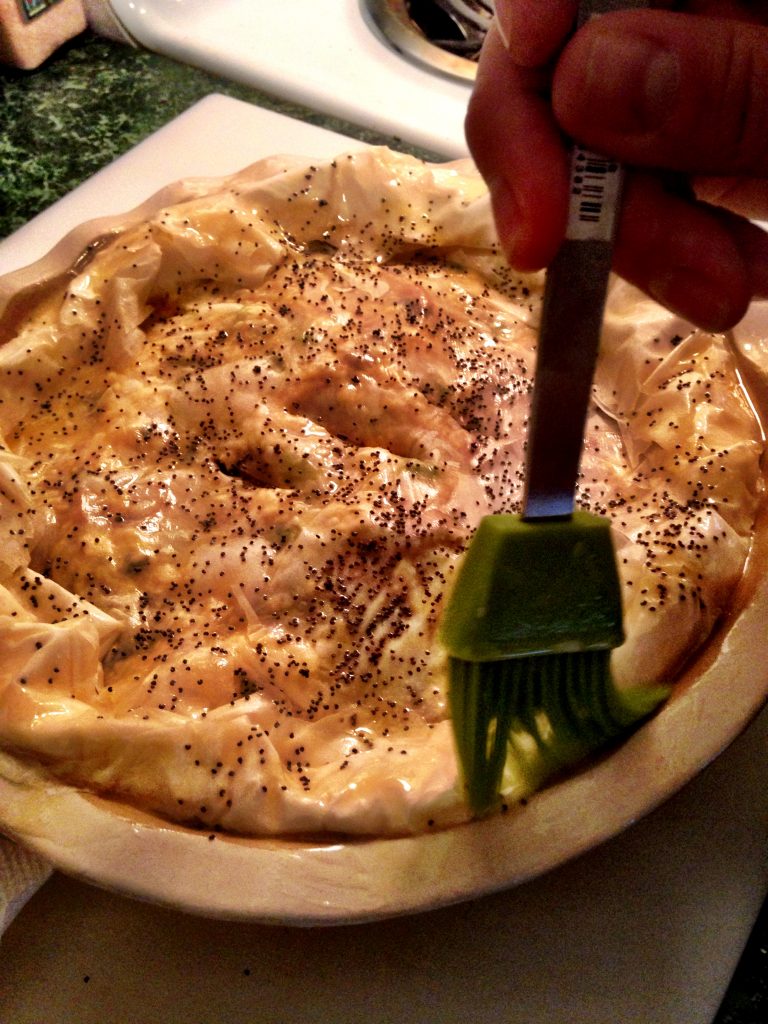 Butter three more sheets of phyllo dough up to form a piecrust edge.  Brush the top of the pie with the remaining melted butter and sprinkle with poppy seeds.  Slash top carefully once or twice in center of pie.  Bake 35 to 45 minutes, until browned.  Let cool for 10 minutes before cutting.