New year, new goals, new crushes, new life and a goofy grin flowing out of me, new…
I had a beautiful Christmas with my family and took a few weeks off from hitting social media too hard.  As I acclimate to the recent flow of my life for 2017, I make sure to stop and enjoy my favorite things.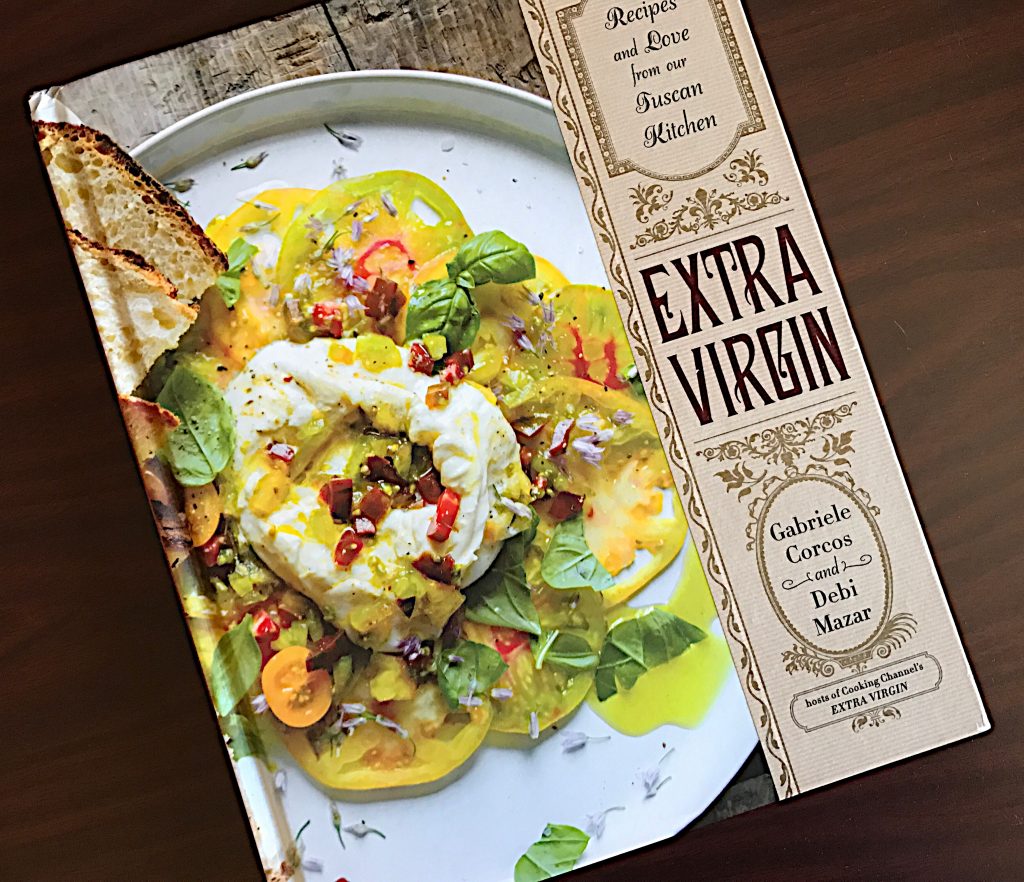 My husband will attest that I have a cookbook problem.  I find myself buying new ones every week.  There is something about them that I cannot get enough of!  I flip through them to look for plenty of beautiful color photos and combinations of interesting ingredients.  I smell the pages and pay attention to how the book feels in my hands.  If we do not begin a conversation, I leave it on the shelf.
The main thing that struck me the most about this particular cookbook is the authors.  I love watching Extra Virgin on Food Network, Younger on TVLand, and LOVE LOVE LOVE Debi Mazar.  The romance I see within New York City, Debi and Gabriele's beautiful and eclectic Brooklyn home, her style, and their love of cooking and entertaining just sends me over the edge!  Extra Virgin (released in 2014) is my recent cookbook crush and a great source for Italian recipes.  You will find recipes for home-made pasta and sauces, risotto, and pizza.  Who doesn't want to learn how to make cheese curd or try Lardo Crostini?  Snatch it up and get your Italy on!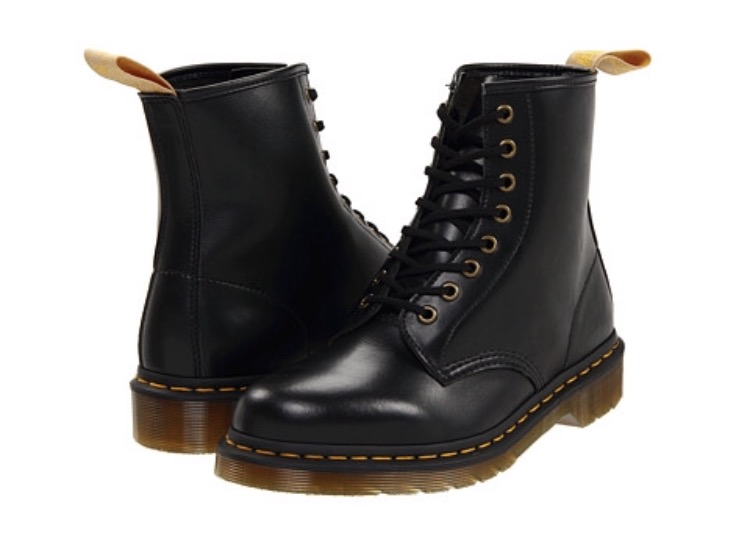 I received my long-anticipated pair of Doc Marten boots this Christmas.  My guy truly gets me and knows the way to my heart….SHOES!  They are super comfy, I could sleep in them. In fact, I have….because naps are cool too.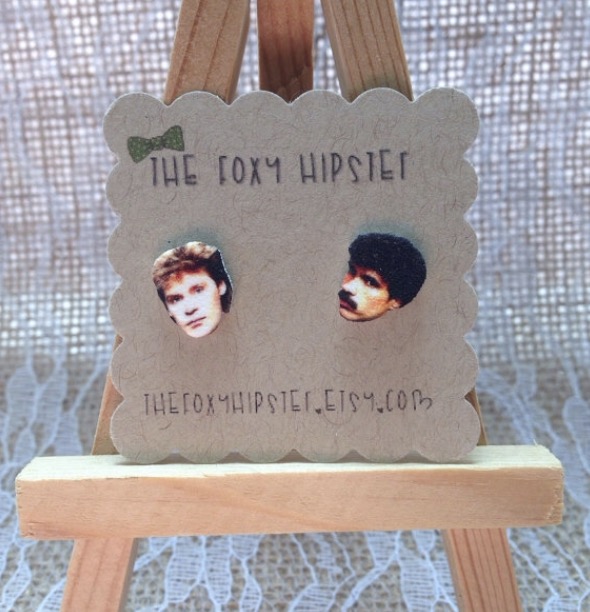 I also have an undying love for Hall and Oats.  They were a big part of my younger years and I totally wear these everywhere I go to pledge my fandom!  They were a great birthday gift from one of my best friends who also gets me.  But, you can find them on Etsy at The Foxy Hipster along with so many other quirky items that are sure to put a cool spin on your style.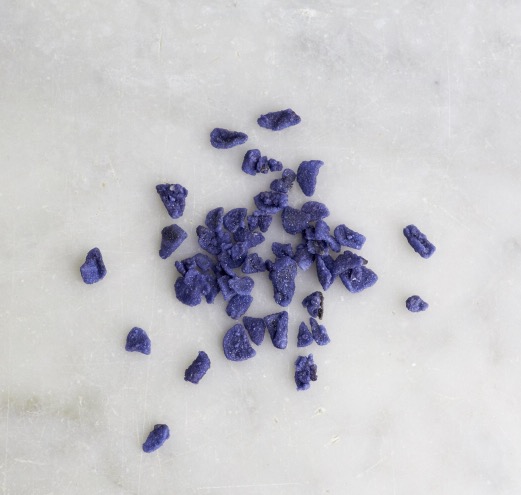 WHATTTTT?  Candied Violet Petals?  Yes, Please!  I wonder how they will taste in a nice winter salad or hot bowl of steel cut oats?  I'm gonna find out!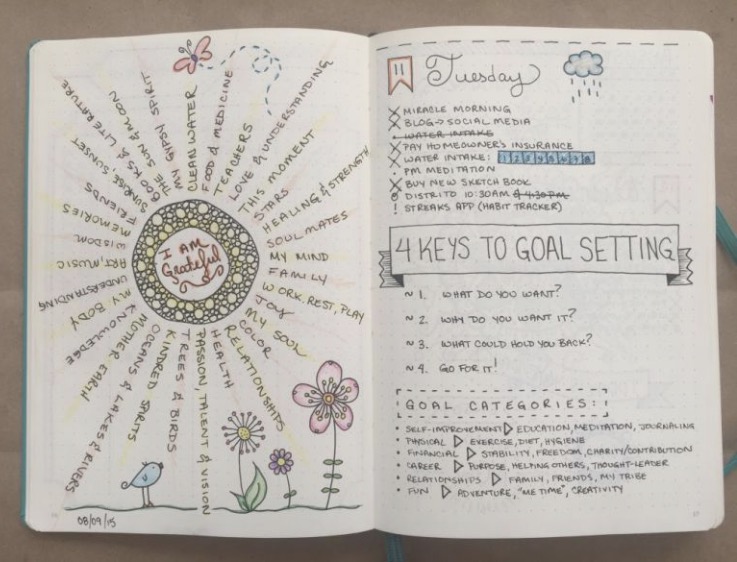 A brand new routine I am taking a stab at is Bullet Journaling.  In art school, I was lousy at keeping a sketchbook…so much so, that it hurt my grade in one of my drawing classes.  I understood the importance of keeping one, I just never had the patience to draw.  However, I DO like to make lists! Grocery lists, goal lists, things to do lists…all of those things are what goes into my sketchbook/journal.  Bullet journaling has not only helped me keep all of my thoughts and plans together, it has helped me get into the habit of sketching once and for all!  Make your lists and notes interesting.  Make them yours!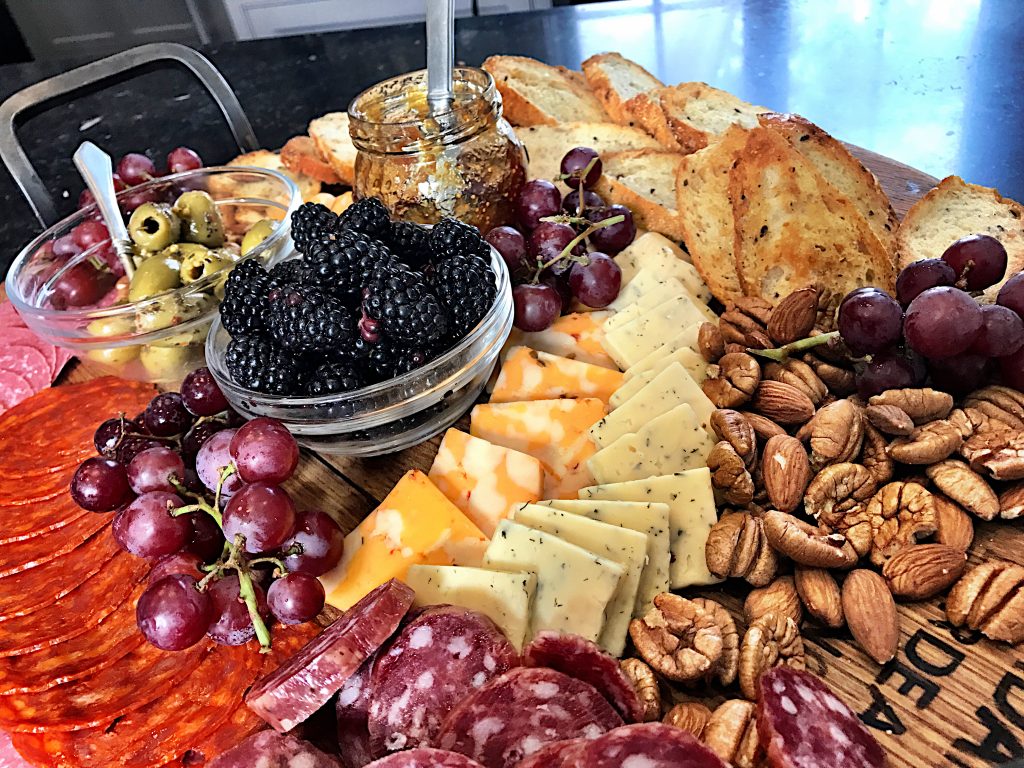 Lastly, one of my most favorite things of all is ahhhhhh….the charcuterie board.  It isn't JUST for parties.  There is nothing more satisfying than having one of these around on a lazy day when you don't feel like cooking.  When I am home, I like to make one up and keep it covered with saran wrap in the fridge for those "lazy days."  My youngest and I hit it hard as we curl up on the couch for a Netflix binge.  Oh, and don't forget to put on your onsie!  Learn where to begin creating your own right here.
Annnnnnd, there ya have it!  These are my crushes this month.  What are some of your favorite things?
-Ruthie