Dinner parties are always fun.  For me, I enjoy preparing it all with the intention to please.  In this case, I love what I do and I love the people I cook for…so this comes to me with pure joy.   Whether you are an executive chef, sous chef, line cook, dishwasher in a restaurant, personal chef, private chef, culinary artist, or a home cook….it takes planning, patience, and a long fuse to execute a behemoth task as this.  I guess that's why I get angry when someone has a problem with food pics flooding social media.  "I MADE this with blood, sweat, and tears!  And, it's fucking delicious!  LOOK AT IT!"  Hahaha…so….with that being said, I wanted to document as much as I could to have as reference for myself and to give you an idea for your own dinner party.  Enjoy!
Note for sanity purposes: If you have never planned a dinner party, start with just five courses.  Adding another course after the 5th, adds a little more tourettes…BUT, in the end, it is a beautiful and tasty accomplishment you can be proud of.  And, that I am.  I go into it wanting to please and I go home with a smile on my face.  I could not have done it without my friend and co-worker, Kay, who knows not to freak out when I'M freaking out.  Thank you, Kay.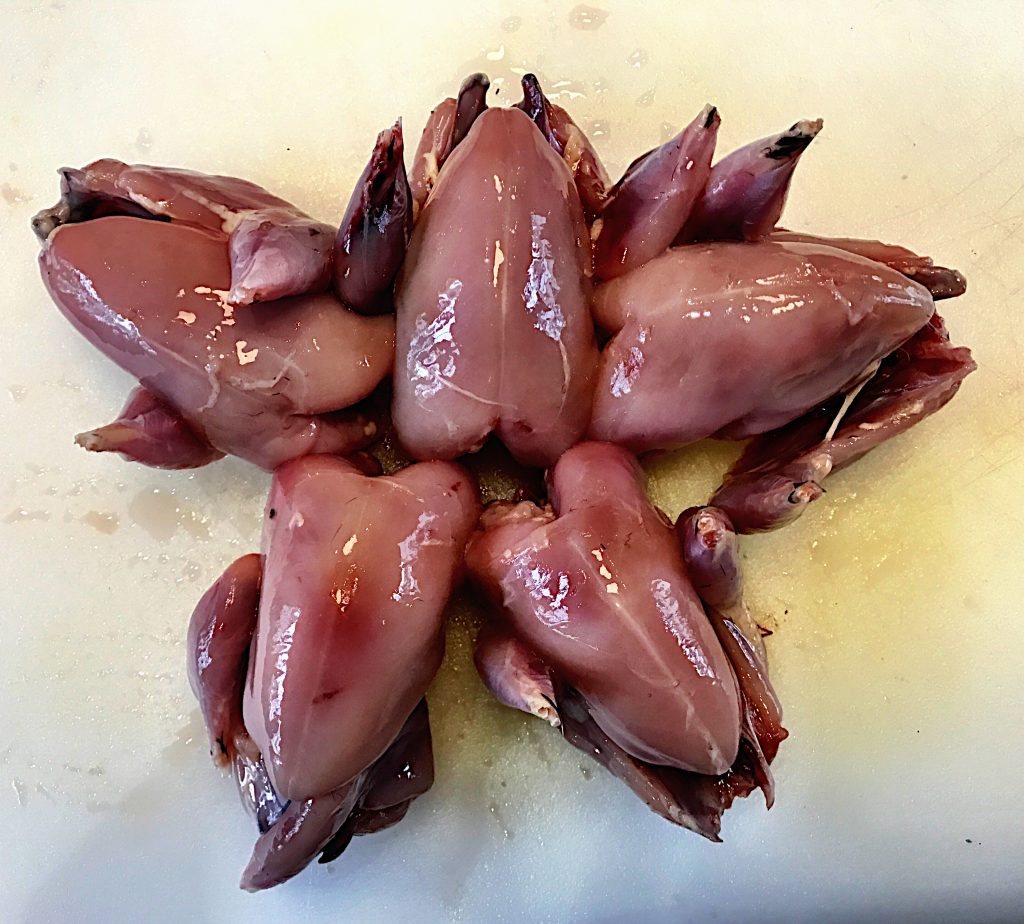 The Qauil
The freshest of the freshest…As I rinsed them of their traces of feathers and small pellets, I said to them "Bros, you have seen better DAYS!"  I patted them dry and thanked them for their nourishment.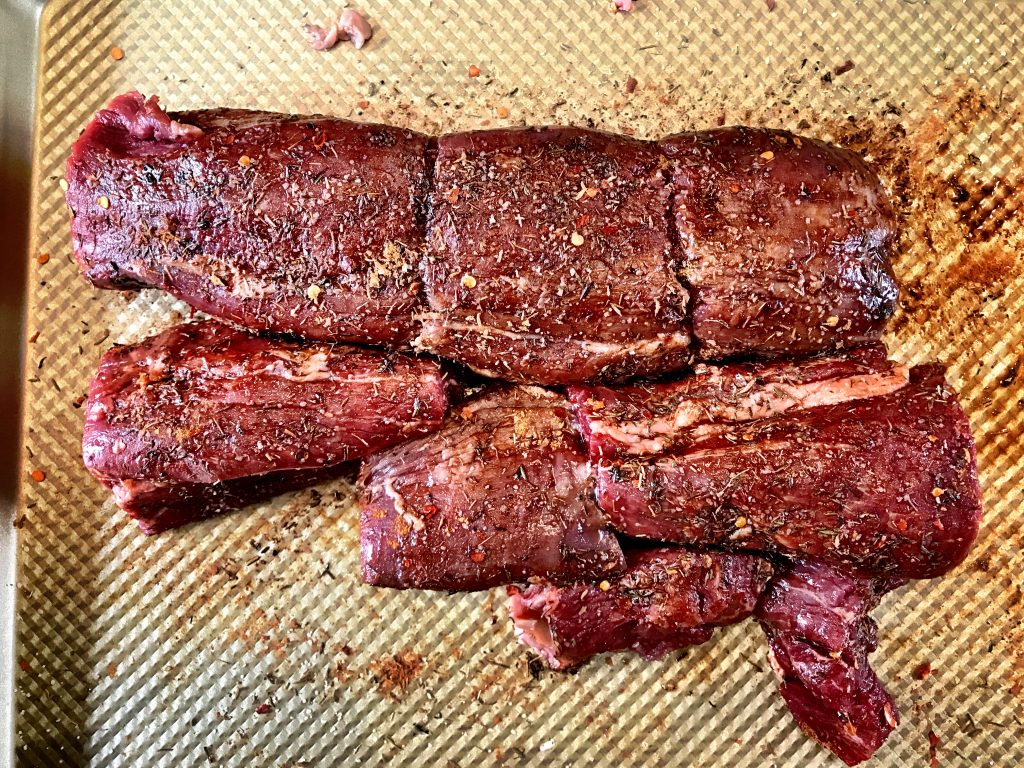 The Beef
Rubbed down with a secret spice blend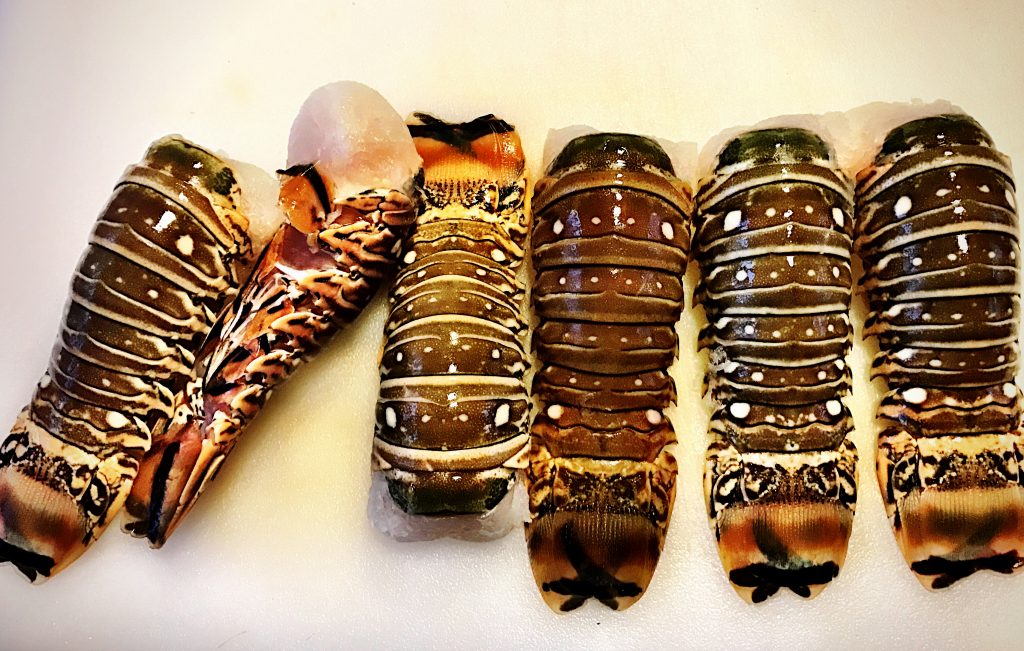 The Lobster
Looking majestic as fuck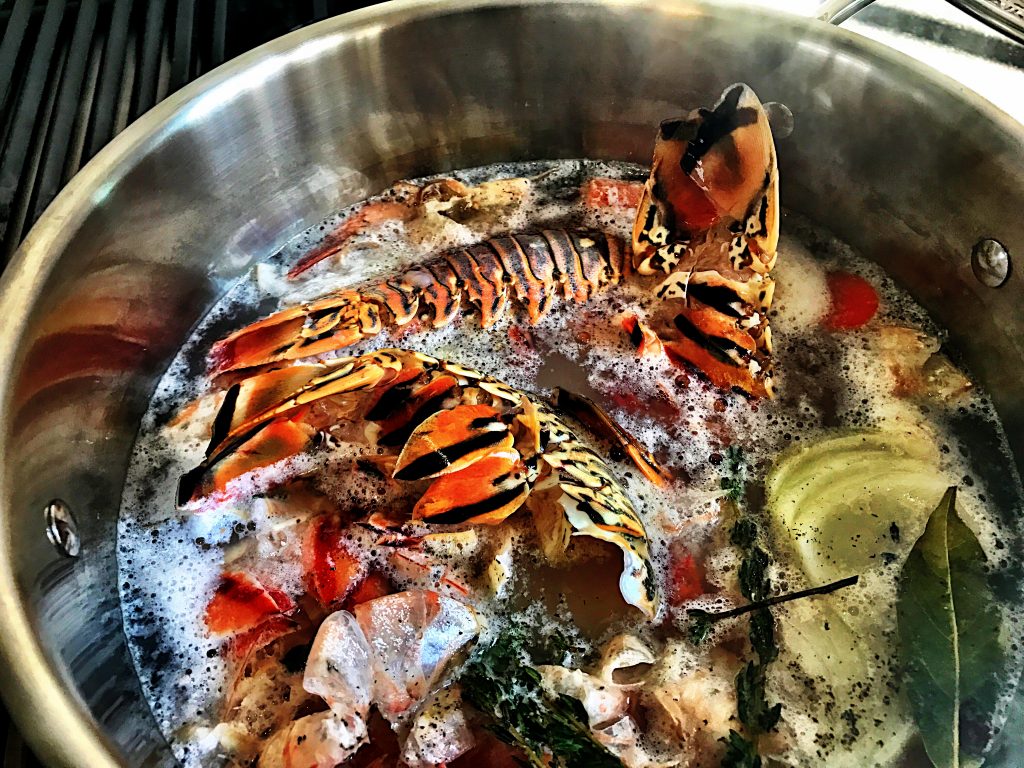 The Shellfish Broth
Used to make a Thyme,White Wine, and Butter Broth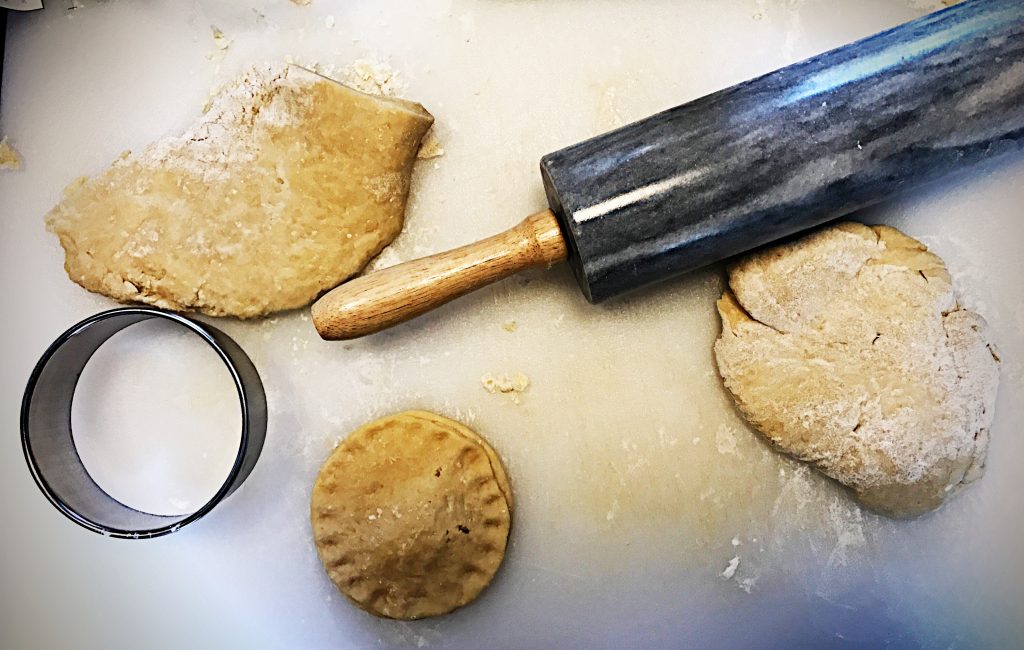 The Pasta Dough
This is where my 8% Italian heritage kicks in…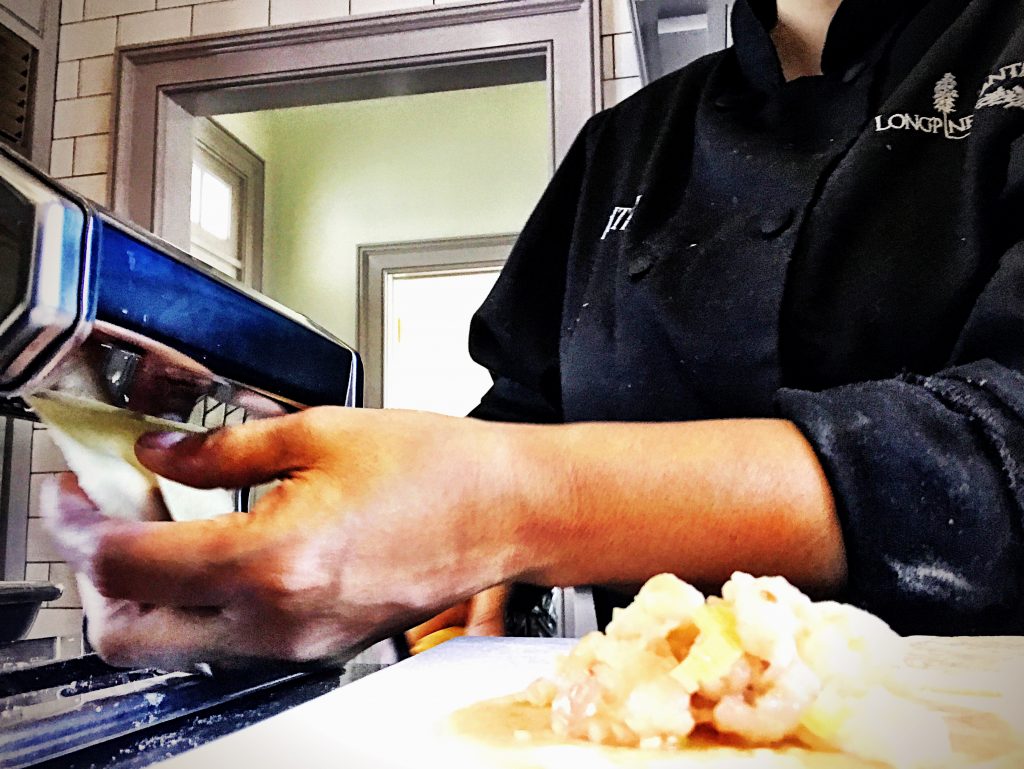 The Pasta Press:  The Cussing Session that Ensued
….and this is the other 92% Italian heritage showing up that I must dispute with Ancestry.com for not revealing…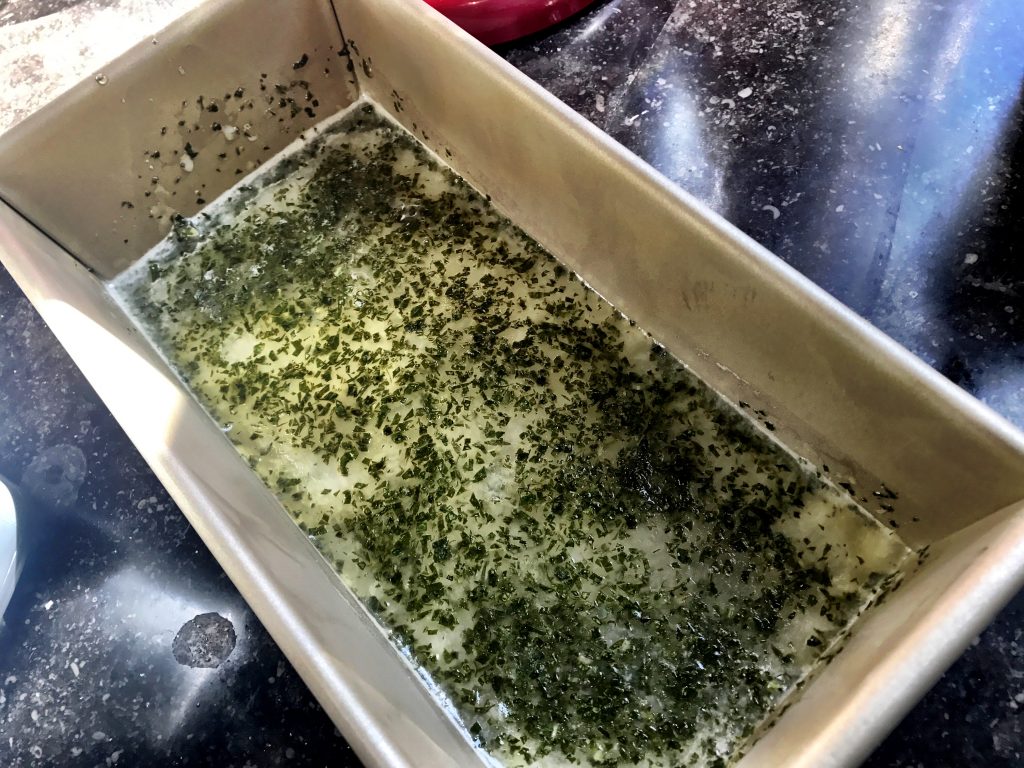 The Basil and Lime Sorbet
Next time I make this, I'm pouring in Vodka.  Lots of it.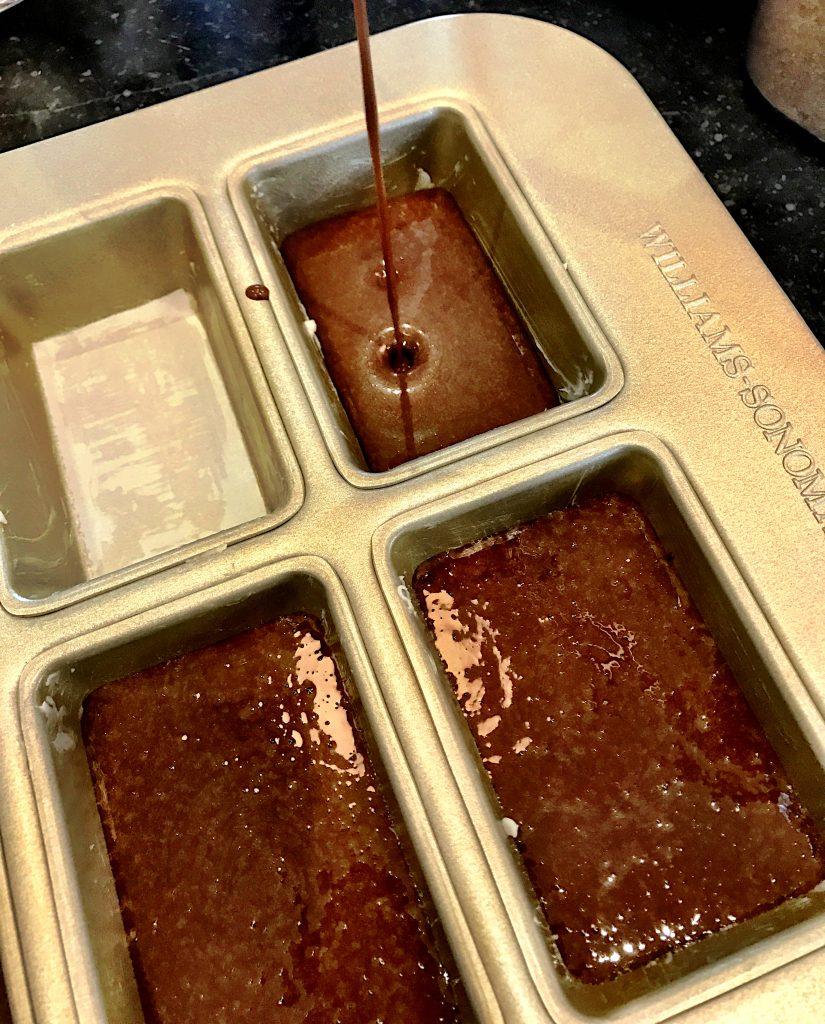 The Cake Batter
Best damn cake I have ever had.  It is not my recipe. You all deserve to know its ability to make you rethink that whole "sex is the best thing ever" thing.  And no…my cake does not look like theirs, damnit.
Here ya go
 Chocolate Ganache Cake with Butter Cream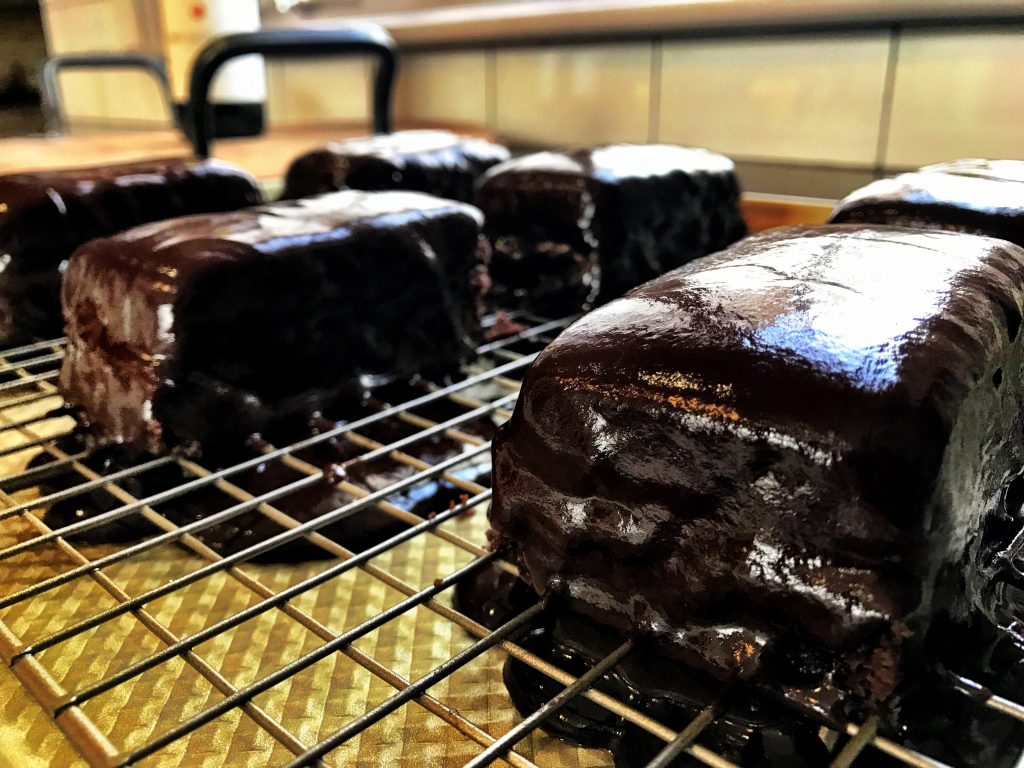 The Glorious Mounds of Goodness:  The Chocolate Ganache Cake
 This is where I start cussing again..but it's positive cussing.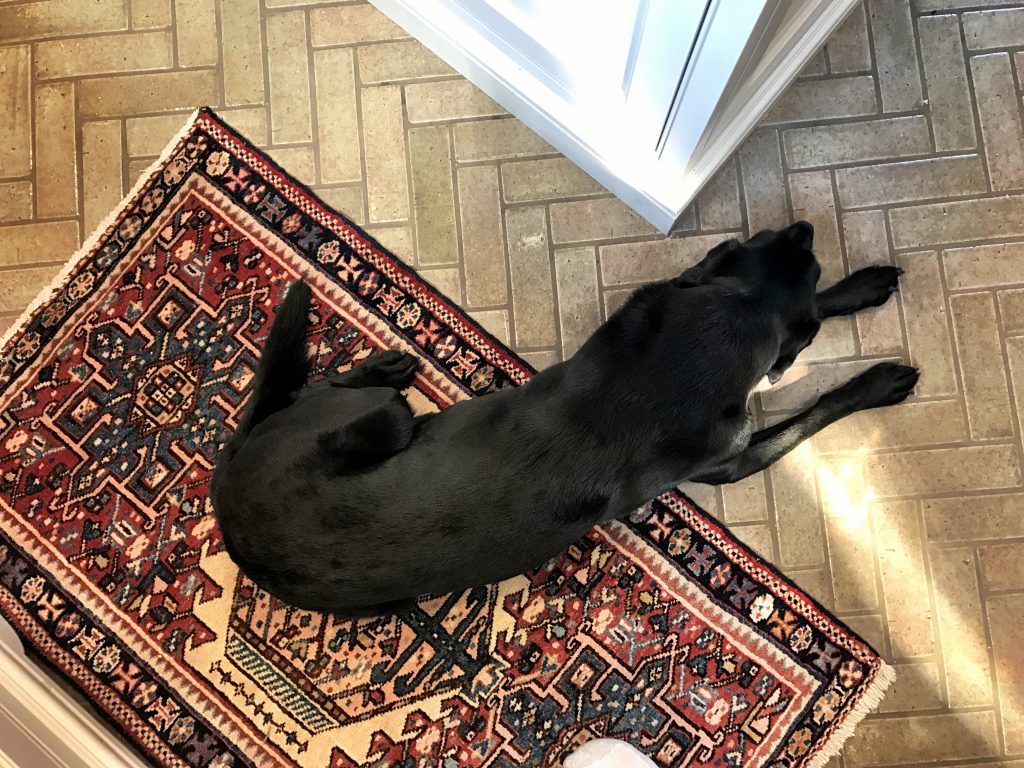 The Dog
"Nah, it's cool…..I'll just work around you"  (I love her still)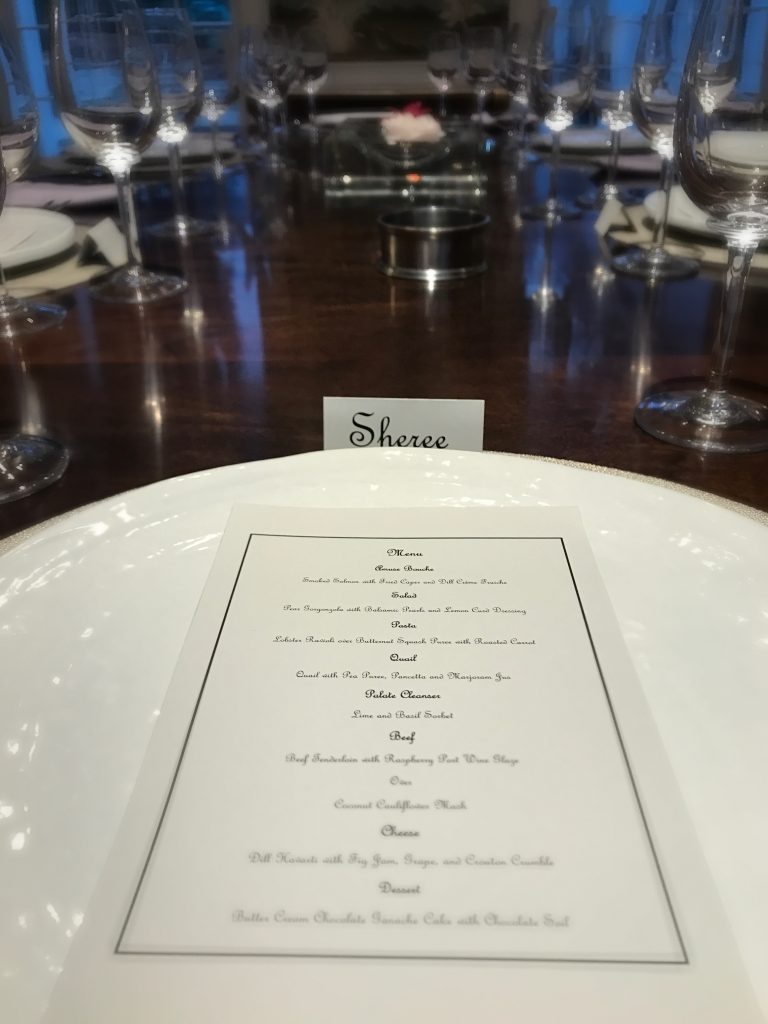 The Menu
Amuse Bouche
Smoked Salmon with Fried Caper and Dill Crème Fraiche
Salad
Pear Gorgonzola with Balsamic Pearls, Serrano Wheel, and Lemon Curd Dressing
Pasta
Lobster Ravioli over Butternut Squash Puree with Roasted Carrot
Quail
Quail with Pea Puree, Pancetta and Marjoram Jus
Palate Cleanser
Lime and Basil Sorbet
Beef
Beef Tenderloin with Raspberry Port Wine Glaze
over
Coconut Cauliflower Mash
Cheese
Dill Havarti with Fig Jam, Grape, and Crouton Crumble
Dessert
Butter Cream Chocolate Ganache Cake with Chocolate Soil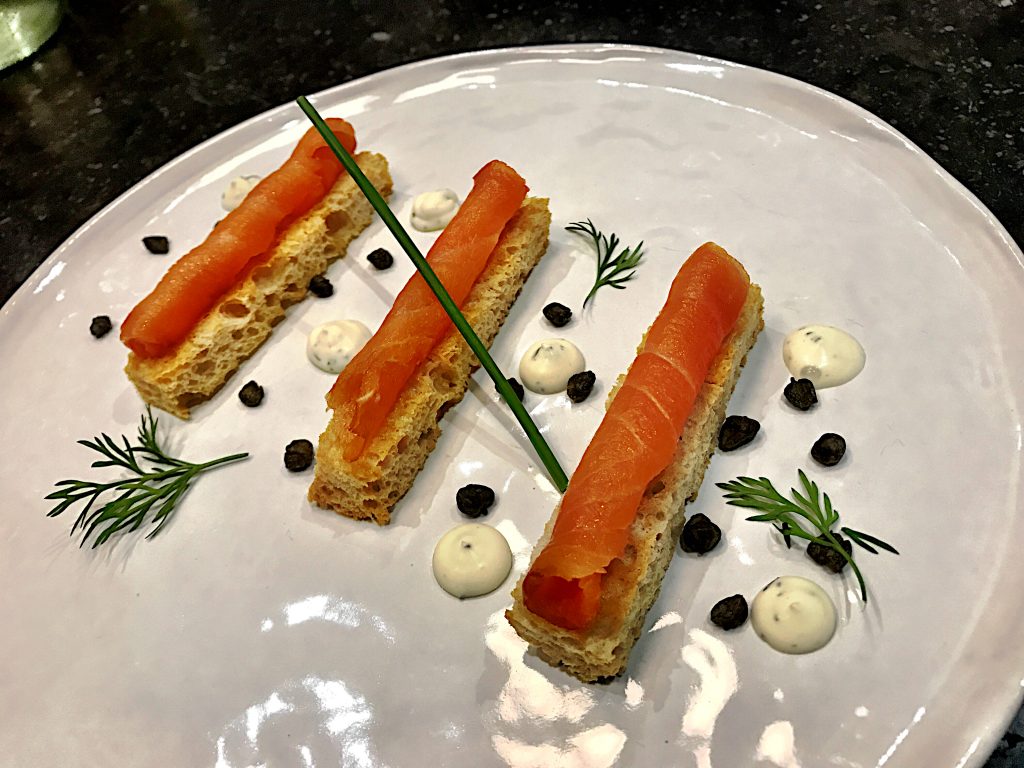 First Course:  Smoked Salmon with Dill Creme Fraiche and Fried Caper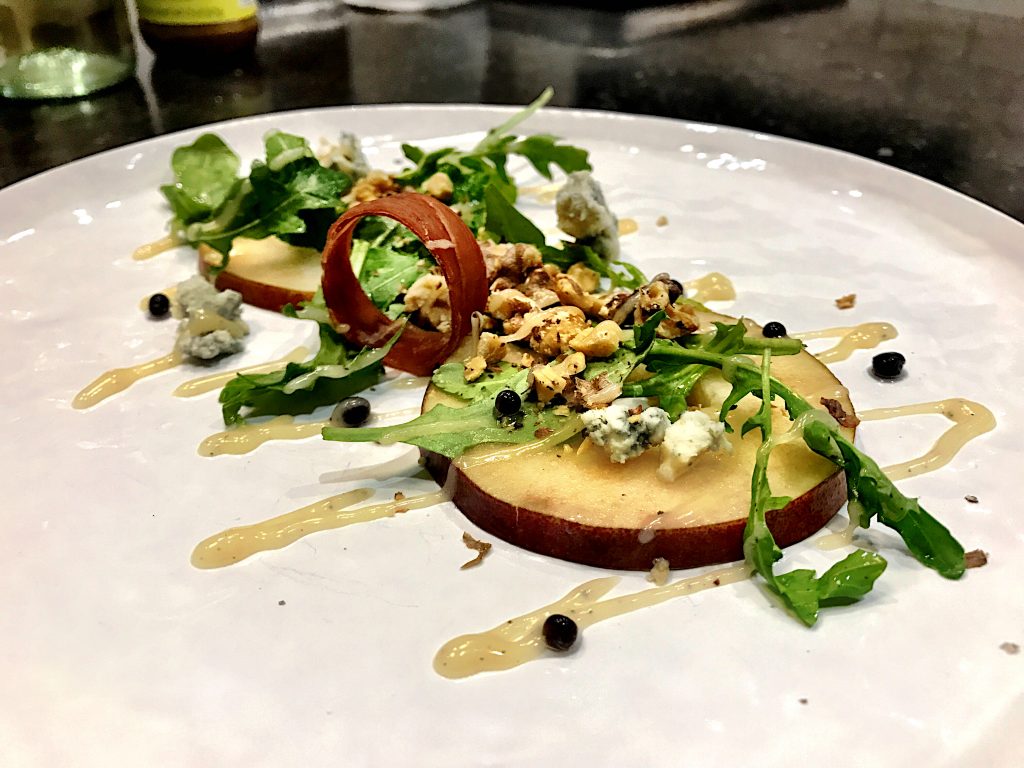 Second Course: Pear Gorgonzola with Balsamic Pearls, Serrano Wheel, and Lemon Curd Dressing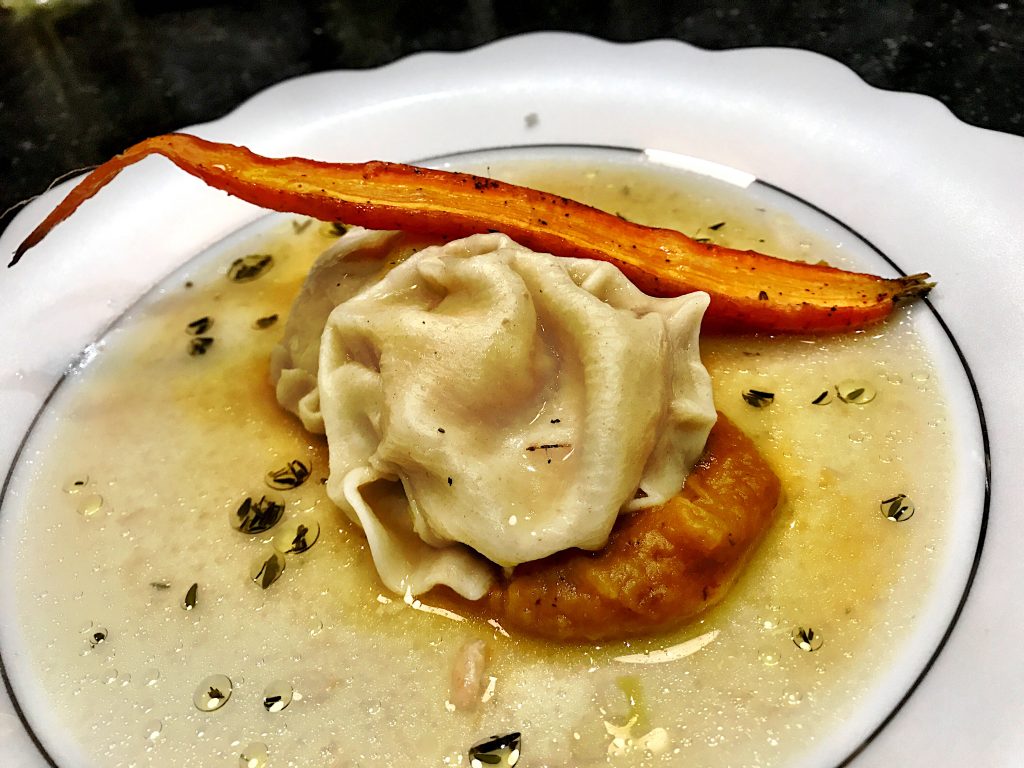 Third Course:  Lobster Ravioli over Butternut Squash Puree with Roasted Carrot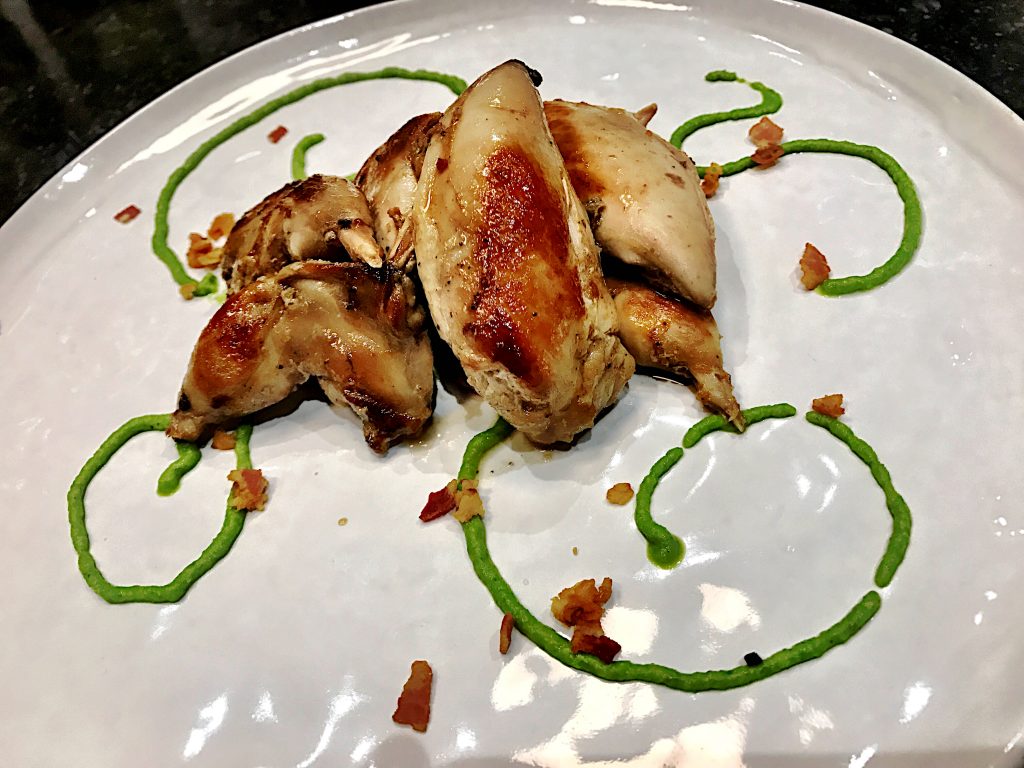 Fourth Course: Quail with Pea Puree, Pancetta and Marjoram Jus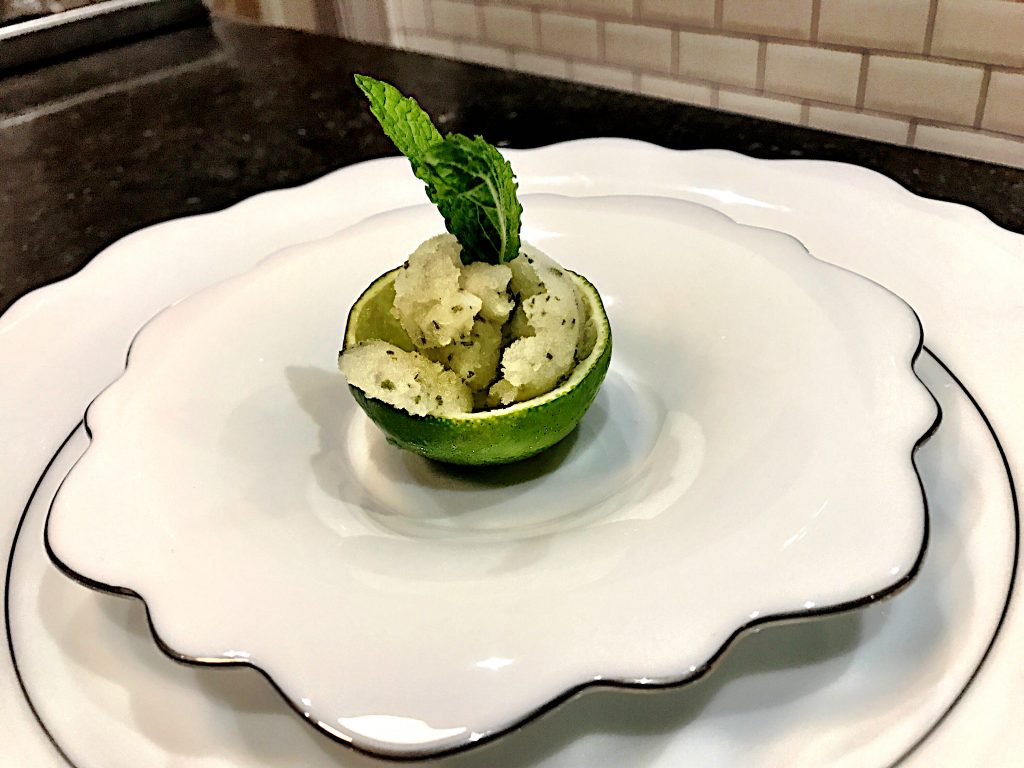 Fifth Course:  Basil and Lime Sorbet
Sixth Course:  
Beef Tenderloin with Raspberry Port Wine Glaze and Quail Egg
over
Coconut Cauliflower Mash
Seventh Course: Dill Havarti with Fig Jam, Grape, and Crouton Crumble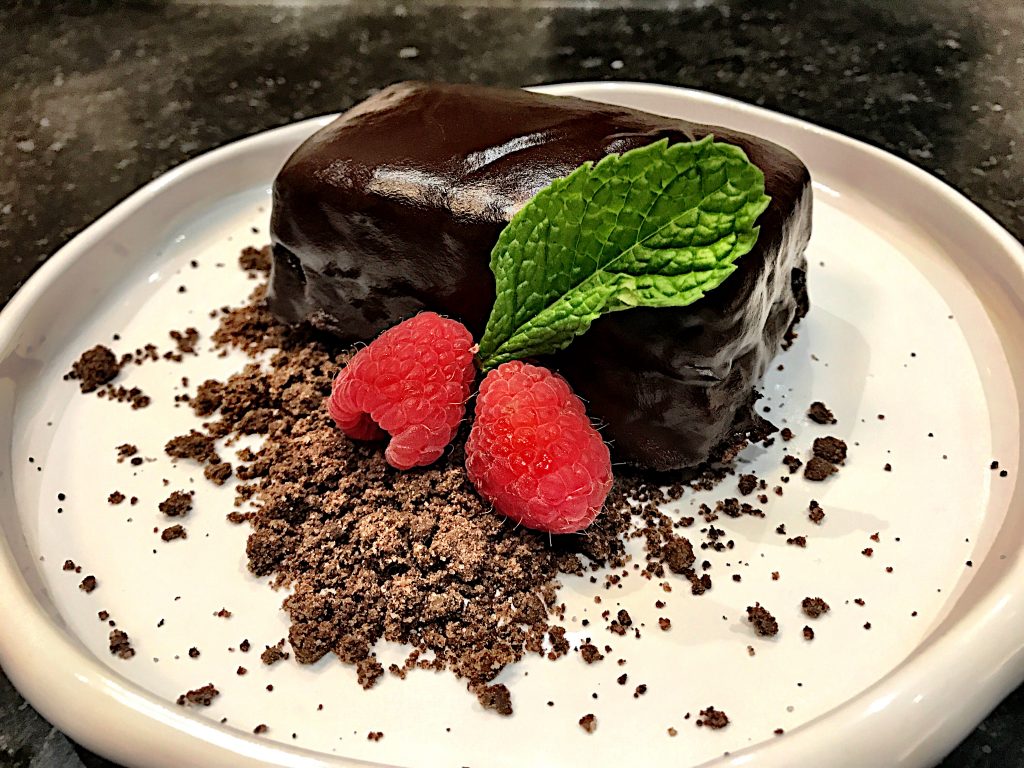 Eighth Course:  
Butter Cream Chocolate Ganache Cake with Chocolate Soil