I had a big bottle of red wine to cook with last night!  Here is a quick and easy approach to walk you through a delicious Coq au Vin recipe!  Enjoy!
Coq au Vin 
serves 4
Grocery List:
5 slices thick bacon, chopped
5 or 6 chicken legs
4 chicken thighs or 2 breasts, butterflied
kosher salt and fresh cracked pepper to taste
4 stocks of celery, chopped
4 large carrots, chopped
6 sprigs fresh thyme, leaves removed
4 garlic cloves, chopped
2 bay leaves
2 tbsp tomato paste
1 750 ml bottle red wine
1 cup chicken broth
8 oz white button mushrooms, sliced
1 cup frozen pearl onions, thawed
Chop up your yellow onion, celery, carrot, fresh thyme, and 4 garlic cloves. Set aside.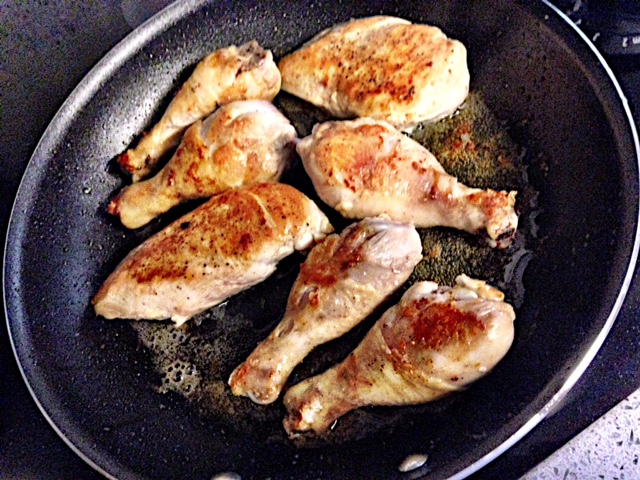 Fry up 5 slices of bacon, chopped.  Set aside with two tbsp of bacon drippings.  Using the same skillet, fry 4 legs and 4 bone-in thighs (I used two breasts instead) in the bacon grease until brown on all sides.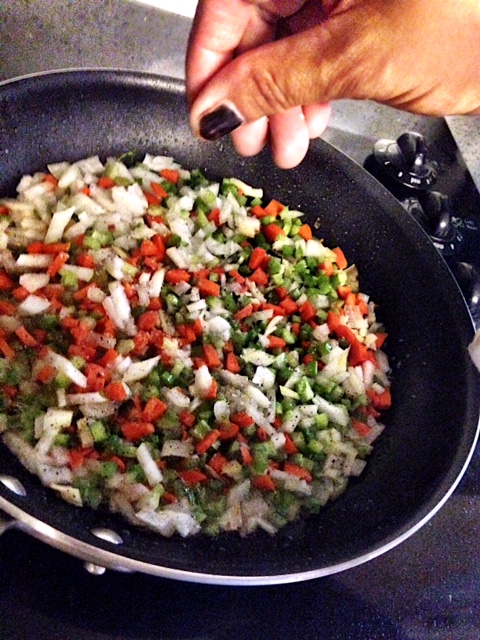 Remove chicken and set aside.  Saute your chopped veggies in the same pan until softened.  Mix in the tomato paste and bay leaves then cook for  minutes on medium-low heat. Add one WHOLE bottle of red wine, minus a glass for you to sip, into the skillet.  Simmer to reduce by half for about 30 minutes.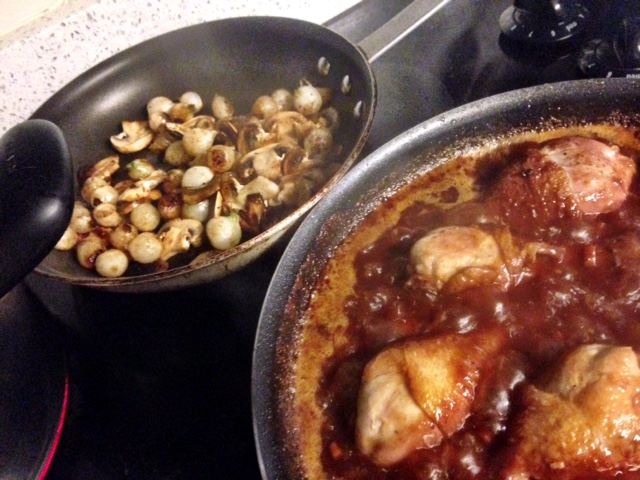 Once wine/veggie mixture has reduced and thickened, add chicken back into the pan.  In a separate pan, saute 1 cup pearl onions and 1 small carton of chopped button mushrooms with the reserved bacon grease.  Once mushrooms and onions are charred, combine them into the large skillet with chicken.  Add 1 cup chicken broth and let reduce for another 15 minutes.  Remove bay leaves before serving with roasted potatoes.