Our home has become a place where, on some weeknights, two or more regional cuisines can be combined into a hybrid of delicious debauchery.  This particular recipe is one of our favorites that we make weekly because it's simple to throw together when using pre-made panang curry and most importantly, it's THAT fucking good.  Thai panang married with chickpeas toasted in fragrant Middle Eastern spices is a glorious fusion I know your senses will truly dig.  Give it a go~
Ruthie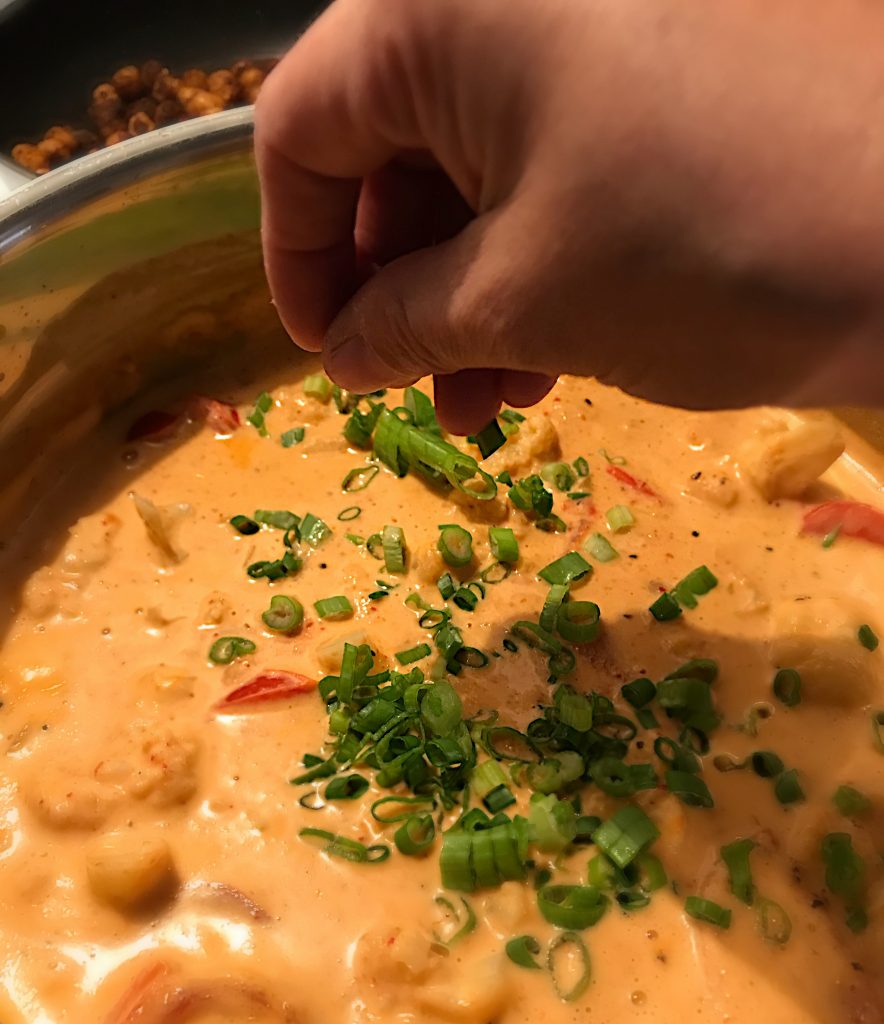 Cauliflower Panang with Toasted Garbanzo Beans
Instead of using kaffir lime leaves like the traditional panang recipe calls for, I use fresh cilantro.  It gives the dish an extra reason to cause my husband's eyes to pop right out of his head…(he's a cilantro freak).  This recipe will easily feed 4 to 6 people and tastes even better as leftovers.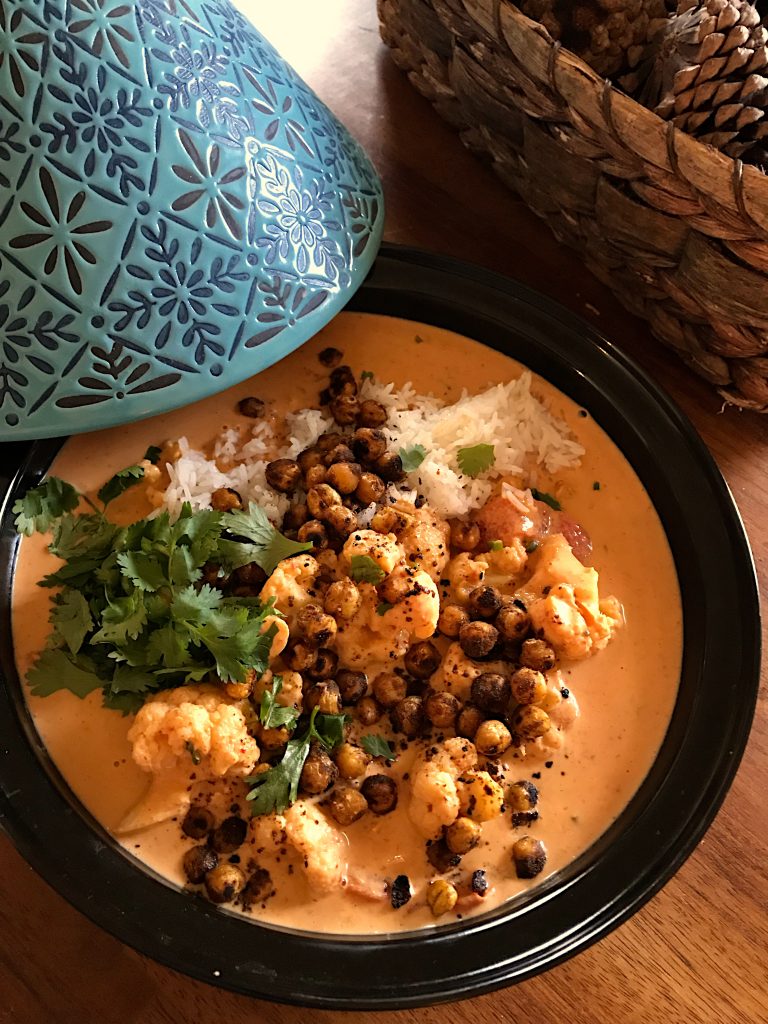 1- 4 oz can panang curry paste, found in any Asian ingredient isle or Asian market
1 tbsp olive oil
1/2 yellow onion, roughly chopped
3 garlic cloves, finely chopped
2- 13.66 oz cans coconut milk
1 head cauliflower, broken into bite-size florets
2 large tomatoes, halved, then each halve cut into 4 wedges
1 bunch green onion, julienned
kosher salt and fresh cracked pepper to taste
1 tbsp olive oil
1- 15.5 oz can garbanzo beans, drained and dried
1 tsp ground cumin
1 tsp ground coriander
1/2 tsp paprika
1/4 tsp ground turmeric
1 bunch fresh cilantro, roughly chopped
2 cups basmati rice, cooked to package instructions
Heat oil in large pot over medium high heat.  Add onions and garlic and saute for 1-2 minutes.  Stir panang paste into the onion garlic mixture.  Let cook for a few more minutes.  Add both cans of coconut milk to the panang paste and stir to combine then, add cauliflower, tomatoes, green onion, salt and pepper.  Slightly cover and let simmer on low for 20-25 minutes or until cauliflower has softened (being careful not to let it boil over).
Meanwhile, heat olive oil once more in a small saute pan over high heat.  Add garbanzo beans along with cumin, coriander, paprika, and turmeric.  Stir beans to coat in spices and cook until they begin to toast.  Set aside.
Serve panang over hot basmati rice and top with toasted garbanzo beans chopped cilantro.